Y-Shape

Manfred Baumgärtner (guitar)
Hilmar Jost (guitar, vocals)
Willie Fett (bass, vocals)
Berthold Kunkel (guitar, vocals)
Peter Dietz (drums)




A local Hard Rock outfit from Bad Kreuznach, that was active during the early/mid 80's and featured a tune on a local amateur-Rock compilation. Willie Fett later released a mini album with the band Foxx in 1989. If you got more info, please get in touch.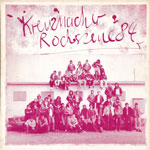 Yetih

Michael Keuter (vocals)
Thomas-Mario Cristiani (guitar)
Andreas Glummert (bass)
Jörn Ellerbrook (keyboard)
Andreas Olofsson (drums)



I don't understand why the Hamburg based Yetih did not release their Demo Vinyl in a regular way with printed cover etc. officially. Instead they decided to press just a few Promo's to mail them to radio stations and labels in order to find someone to release it for them. I can't say how much they manufactured of it, I'd say maybe 100-200. It turns up from time to time, so at least 100 was pressed. They themselves called their style "Hard Rock with classical elements" and basically it's true. They played a sort of metallic Hard Rock with a few keyboards that gave their songs a slightly 70's touch. In places they do get heavier also but metallic Hard Rock would be the best description I guess. The 2 songs "Lady" and "Miles away" of the album was also pressed as a 7" on Rats Records from Hamburg (probably their own label or connected with their management). But nothing helped, nobody wanted to released the album, so at least these Demo vinyls are available for some die hard collectors. One interesting fact, Yetih was kinda "related by marriage" over 3 corners with Helloween coz Michael Keuter (ex-Sunburst) and Andreas Glummert are ex-Powerfool members, the band that Michael Weikath used to play in before he joined Helloween. Olofsson came from a band called Boa. Michael Keuter was later singing for Tscallenger, that evolved into Sterling, while one of their bassists, Jens Potent, was found in Hamburg Heavy Metal band Exit and joined Snakebite during early 1988.
"Miles away" 7"EP 1986 (Rats)
"Yethi" Demo LP 1986 (selfreleased)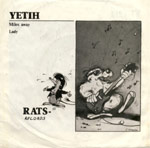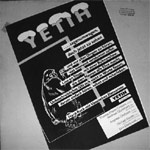 Ygramur
Helmut Steger



Ygramur was a band from the late 80's, originating from Sulzbach-Rosenberg, east of Nuremberg, that recorded just a single Demo during 1989, containing ordinary and due to certain info, less interesting Heavy Metal. If you got more info, please get in touch.









Yorba Linda



A Hard Rock band from West Berlin, that was active during 1989/90. If you got more info, please get in touch.









You and the Night

Pim Hoppe (vocals, guitar)
Peter Kink (drums)
Artur Walzan (bass)
Michael Stert (keyboard)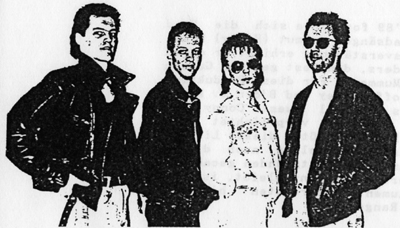 An AOR/Melodic Rock band from Schleswig-Holstein with a topnotch song ("Up and down") on a privately pressed local compilation, that could easily be a number in the hitparade sung by any famous AOR band. And they recorded it at home and not at any famous studio. The second track "Jenna" isn't much different sounding to be honest.
"Schleswig rockt!" Comp.-LP Tracks 1991 (Pearson)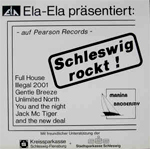 Yoyo

Bernd Lagerquist (guitar)
Peter Born (drums)
Birgit Rohde (vocals)
Michael Peters (keyboard)
Frank Artmann (bass)
Jörg Schrammeck (guitar)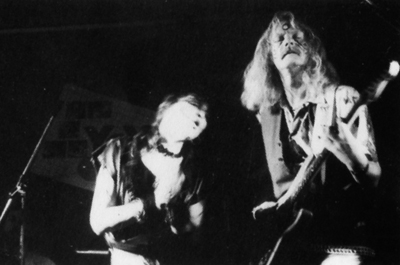 A Heavy Rock/AOR band from Kiel with female vocalist. Their sole LP "Rocking through the night" features 10 well produced melodic Hard Rock and AOR numbers that partly do sound like somewhere between Van Halen and the Scorpions on "Savage amusement" I'd say. Some songs are "heavier", some less, though I prefer the heavier songs on the album. For Melodic Rock fans surely a find nevertheless.
"Rocking through the night" LP 1987 (Pirol)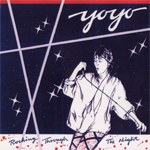 Yucatan



A local (most probably Hamburg based) Heavy Metal band that released at least one Demo during 1986. Two of the trax ("Hot, wet and willin'" and "Get ready") was featured on the Total Massacre Vol. 2 underground compilation tape. If you got more info, please get in touch.
"Total Massacre Vol. 2" Comp.-MC Tracks 1986 (Death Metal Production)








Yuma
Harald Nawrocki (vocals, guitar)
Andreas Meyer (guitar)
Bernd Lintz (bass)
Stefan Paulus (drums)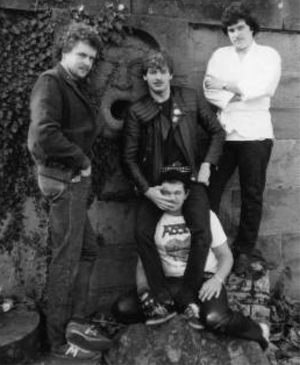 Yuma from Edenkoben was founded in 1982 by Andreas Meyer, Bernd Lintz and Stefan Paulus who was searching for a guitar player and a vocalist which they both found in Harald Nawrocki. They started rehearsing and wrote about 30 own songs, one of them being "Speed fire" (1982), a midpaced instrumental Hardrocker that appeared on Yuma's first Demo "Hard to hear" recorded in February '85. All of the 4 trax still spread a slightly sloppy feeling, but especially "Universal killer" could fully convince with it's epic approaches. Stefan Tillack replaced Bernd Lintz on bass and they recorded the "Hey you" 7" in August '86. The band had added some more power to their songs and especially the galopping "Nightrider" fully fit into the for 1986 working standards in the Metal business, sounding like wellknown Gama bands now. The same track was also taken for the Seven's Up Compilation. In 1988 another Demo was recorded with "Destroyed illusions" but the bass position always changed then. Christian Stolle came for Tillack, then Bac Pfister. Andreas Meyer (later in Trancemission) had to quit because the army was calling to arms and Max Jescheck joined. In the early 90's Jens Weiße handled the vocals but soon got replaced by Thomas Tretter while Jeschek quit too and Gunter Gehrlein (later in Skye) became new guitarist. When Stefan Paulus left the band in 1994 they carried on for slightly a year with Stephane Tarin on drums before they called it quits. 2007 they released a compilation called "Keep On Rockin 2007 (Retrospect 1982-1994)" that contains some older demos plus the 7".
You may also check out the
Yuma Homepage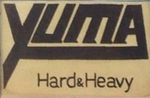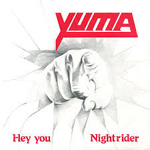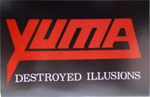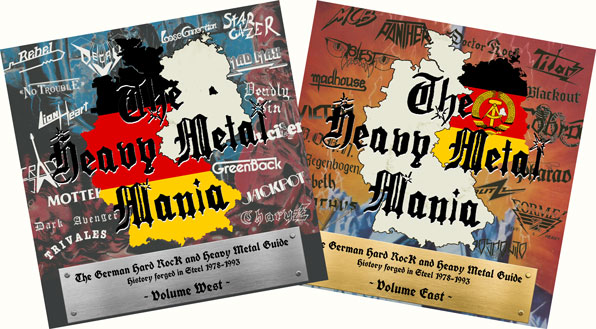 download ~Volume West~
download ~Volume East~
(For more obscure German goodies, check out
"Teutonic Evasion"
, the German edition of the
Veterans Of The Various-Wars
samplers...)

For further tips, discussions and questions, please visit the designated The Heavy Metal Mania-thread at The Corroseum Forum, or use the contact form.