4 Sale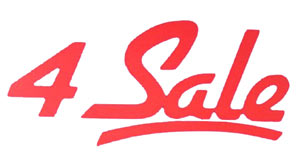 Lineup:

Claudia Haas (vocals)
Peter Weigel (guitar)
Johannes Schoofs (vocals, bass, keyboard)
Hubert Robben (keyboards)
Herbert Niestegge (vocals, drums)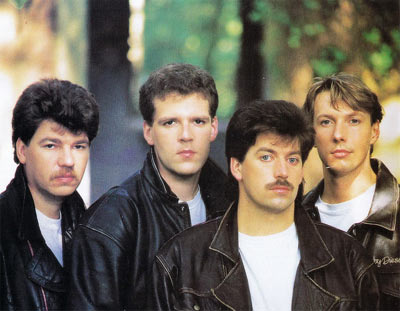 Band-info:
An AOR act, that was most probably originating from the Munich area (or Bavaria in general), but the band was originally formed as Monday Trip in the first half of the 80's by Herbert Niestegge and Johannes Schoofs. It took a while till they changed name to 4 Sale and worked with female singer Claudia Haas. The CD "Hold on" CD was released in 1992 on the indie label Bärenmusik, featuring a qualitative mixed number of songs with a by far too poppy Melodic Rock production. Also the use of those background girl singers wasn't much productive to raise the grade of heaviness at all. Still, some of the songs, like the good title track, combine Hard Rock influences and could be labeled a mix of early 80's Journey and Foreigner and in general those who liked the albums of Surprises, Skyliner, Century, No Credit Band etc. won't be dissatisfied here. 2006 the guys released one more double album with the title "Time stood still".
Discography:

"Hold on" CD 1992 (Bärenmusik)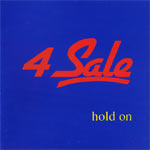 48 Crash

Lineup:

Klaus Reinelt (guitar)
Thomas Imbacher (drums)
Thomas Sabisch (bass)
Berti Majdan (vocals)
Jürgen Metko (guitar)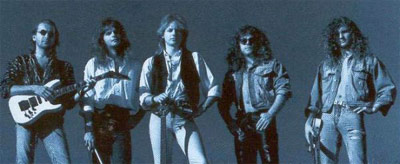 Band-info:
Basically 48 Crash is just the mid 80's Metal legend Gravestone under a new name. After dedicing to leave Gama Records 1988 due to financial inconsistencies, Gravestone, although having received offers by different labels, decided to handle the promotion and production of the further albums by themselves and founded their own label Fortune Records. In combination with that, 1990 the band name got changed to 48 Crash. I guess the stupid artwork and band name wasn't much helpful to sell a hell of records and either the change of musical direction that fans was known from from their last album "Creating a monster" wasn't. "Some like it hot" is dominated by a kinda R'n'R driven Hard Rock/Metal mix while only songs like "Madelaine" remind us of their old exploits and can be considered true Heavy Metal. The album is something that nobody seriously really needs at all, despite the musical skills of the single musicians in the band. I guess the lads came to the same conclusion and quit in 1992.
Discography:

"Some like it hot" LP/CD 1990 (Fortune)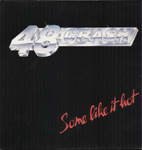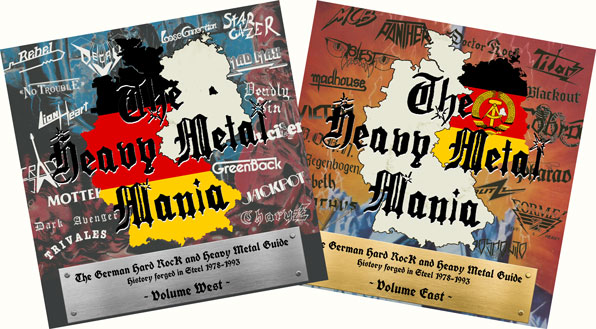 download ~Volume West~
download ~Volume East~
(For more obscure German goodies, check out
"Teutonic Evasion"
, the German edition of the
Veterans Of The Various-Wars
samplers...)

For further tips, discussions and questions, please visit the designated The Heavy Metal Mania-thread at The Corroseum Forum, or use the contact form.