25 CM

Lineup:

Karsten Fricke (guitar)
Willi Bühse (bass)
Piefy Priestaff (drums)



Band-info:
The band 25 CM was featured with an instrumental Hard Rock track on the local Neumünster sampler "NMS-Splitter" in 1987. Their guitarist Karsten Fricke was also playing in the Heavy Metal band Avalon, that participated on the same compilation. If you got more info, please get in touch.
Discography:
"Steppin' out of the zoom" Comp.-LP Track 1987 (
NMS-Splitter
)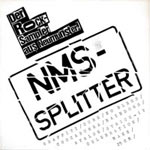 2nd Hand Band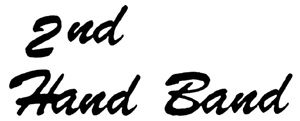 Lineup:

Andreas Bärtels (vocals, guitar)
Axel Breitung (vocals, guitar)
Jürgen Behrens (drums)
Manfred Hammerschmidt (bass, vocals)


Band-info:
Their sole Single was recorded in January 1981 in Northeim (near Göttingen) so I guess they came from somewhere in that area. The lads played solid Kraut/Hard Rock with strong 70's touch and I guess AC/DC was their major influence. Especially the guitar solos sound much alike Angus'. The songs either are as minimalist as AC/DC's tunes and got a powerful sound so the 70's Hard Rock faction should risk an ear here.
Discography:

"Second Hand Band/Lonesome little Lover" 7" 1981 (selfreleased)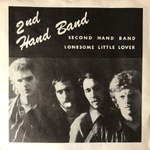 2nd Skin

Lineup: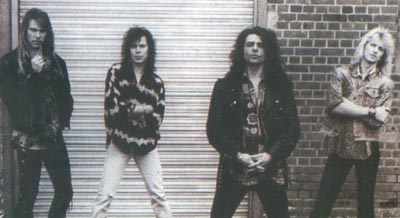 Band-info:
A local Heavy Rock band from southern Germany that participated at the Metal Hammer Newcomer Festival in 1991. Further info is needed.
Discography:









2nd Subway

Lineup:

Robert Maier (bass, vocals)
Peter Spies (guitar)
Gregor Zech (guitar)
Füge (keyboard)
Markus Köstner (drums)




Band-info:
A Power Metal band hailing from Thurnau, near Bayreuth in Bavaria, active during the fall of the 80's decade till early in the 90's. Both guitarists Peter Spies and Gregor Zech was also playing that time in a (probably Hard Rock - anyone?) band called Shark and recorded the "Wild race" Demo with that band. 2nd Subway recorded their own 7 song Demo "Loosing control" between March/April 1990, but afterwards soon disappeared. Drummer Markus Köstner changed musical direction during the mid 90's and recorded an album with the Grunge band "Elvis left the Building", before he joined the Gothic Rock/Dark Wave bands Artwork and Goethes Erben.
Discography:

"Loosing cntrol" Demo 1990 (selfreleased)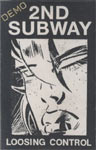 2nd. East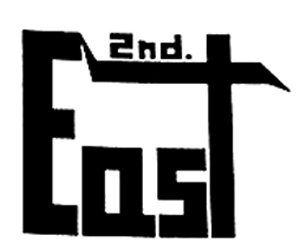 Lineup:

Oswald Spann (vocals, guitars)
Robert Appelt (bass)
Markus Herzinger (drums)
Jürgen Eibl (guitars)
Paul Abel (guitars)


Band-info:
2nd East was a short lived Heavy Rock band from Bavaria, that was formed in mid 1990 by Jürgen Eibl as Dream Warrior. Oswald Spann was playing since 1985 in the Rock band of his brother - Zware. Eibl asked him to join Dream Warrior and they went for a studio to record a demo song that got such a good feedback that they decided to record a CD (the planned title was "2nd East - Heart on Fire") in the Dachauer Mad Moisielle Studio. But during the production phase they got trouble with an american Rap band of the same name so they changed theirs to 2nd East. The 4 track MCD is an Indie Pressing released by the Studio itself and the band had a little success with their melodic Hard Rock/AOR in Switzerland, Austria and Italy, getting massive Airplay. But in 1992 Oswald Spann went his own ways which meant the end of 2nd East as well. He released several albums himself of his own projects f. e. under the name of OzzyS. Though the songs on "Heart on Fire" are more or less radio friendly easy going poppy Hard Rockers, it's all well done, got an pounding beat and powerfull sound. People into Heavy Rock definitely should try them.
Discography:

"Heart on Fire" MCD 1992 (Mad Moisielle)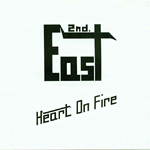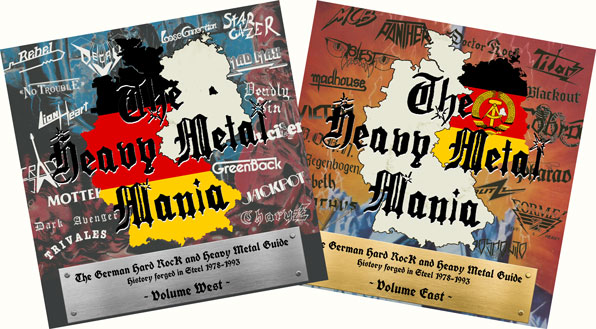 download ~Volume West~
download ~Volume East~
(For more obscure German goodies, check out
"Teutonic Evasion"
, the German edition of the
Veterans Of The Various-Wars
samplers...)

For further tips, discussions and questions, please visit the designated The Heavy Metal Mania-thread at The Corroseum Forum, or use the contact form.