Quarterback

Lineup:

Marco
Andi
Rudi




Band-info:
A band from the Ruhrpott area (Bochum/Dortmund/Gelsenkirchen) that was active during the late 80's. If you got more info, please get in touch.
Discography:









Quasi Modo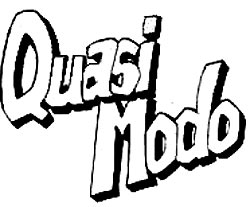 Lineup:

Stephan Kohlhoff (vocals)
Marco Wegener (guitars)
Ronald Czyrny (bass, guitar)
René Jauernik (drums)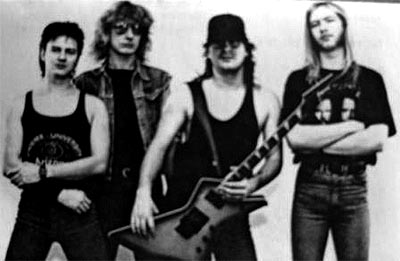 Band-info:
A Heavy Metal band from West Berlin, that was active since 1984, but needed till 1993 to release their first very Motörhead influenced Demo tape. Especially Kohlhoff's raunchy voice reminded strongly of Lemmy. A second Demo "Quasimodo" was recorded 1996, but it took till 2017 to release their debut album "One shot" independently. Renè Jauernik was previously playing with Flaming Anger.
Discography:

"7-Track-Demo" Demo 1993 (selfreleased)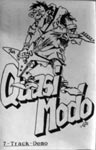 Quasimodo

Lineup:

Marco Wegener (guitar)
Ronald Czyrny (bass)


Band-info:
A Heavy Metal band of the ex-GDR, formed in East Berlin back in 1984. If you got more info, please get in touch.
Discography:









Quasy Modo

Lineup:

Erwin Schmid (guitar, vocals)
Philipp Kurz (guitar)
Gebhardt Schmid (bass)
Reiner Müller (drums)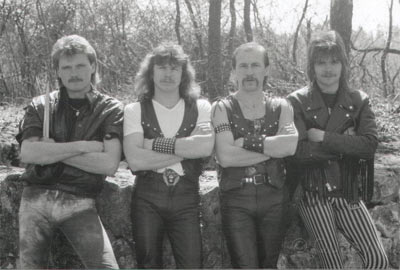 Band-info:
Quasy Modo from Feldhausen was founded by Erwin and Gebhard Schmid in 1983, together with Reiner Müller and an unknown guitarist. In the fall of 1986 Hubert Türk replaced Reiner Müller and Phillip Kurz (guitar) as well as Ralf Fink (keyboard) joined. A single was planned to be recorded during late '86, but never realized. Finally in March '89 a selftitled 4 track EP was recorded privately, but the band fell apart in April due to most of members being busy with their studies. It took the Schmid brothers more than a year till in November '90 another gig with the old crew could be conducted. 1991 together with old drummer Reiner Müller and the new guitarist Martin Winheim they recorded the "We are the people" 7" in July '91 and the "Here we go" Demo tape (1994), that both once again was published and distributed privately on gigs of the band, till Quasy Modo disbanded in 1999. The band's sound on the 12" was a sort of leightweight Heavy Metal, that on "Pub on wheel" shows some Deep Purple tendencies, but tends to draw influences from the Metal scene, somewhere between Mad Max and the Scorpions. The two highlights are the slow creeping "Quasimodo" and "White dog", a style that they repeated on "We are the people" from the 91er single as well. You can visit Quasy Modo's Homepage
here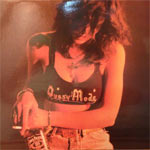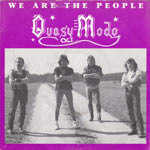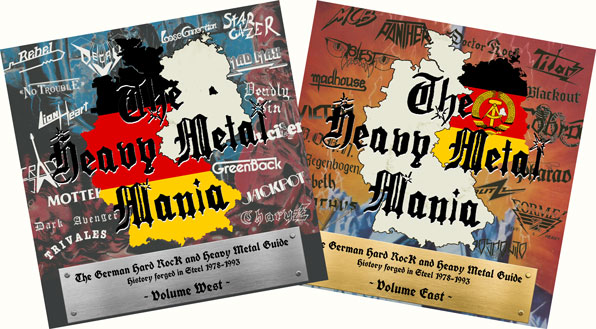 download ~Volume West~
download ~Volume East~
(For more obscure German goodies, check out
"Teutonic Evasion"
, the German edition of the
Veterans Of The Various-Wars
samplers...)

For further tips, discussions and questions, please visit the designated The Heavy Metal Mania-thread at The Corroseum Forum, or use the contact form.