X-Ray Examination



A local band from Zeitz (ex-GDR), that was originally founded as Regenbogen (not to be confused with the band from Berlin), but changed name to X-Ray Examination in August 1990. Sometime during the early 90's this Megadeth, Voivod and Bathory influenced band recorded at least one 6 track Demo. If you got more info, please get in touch.









Xaja
Ralf Ehrbar (vocals)
Boris Gründel (guitar)
Mitch Kijewski (guitar)
Thomas Kuzaj (bass)
Holger Middelberg (drums)


A Metal band from Georgsmarienhütte (Osnabrück area) that could participate with the two songs "Living in the shadows" and "Drugstore" on the local CD sampler "Wizzards From OS". Both songs was recorded February '91 and feature a quite modern glammy Hard Rock/Metal with ugly funky touch.
"Wizzards From OS" Comp.-CD Tracks 1991 (Gemelo)








Xandril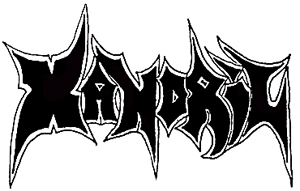 Daffy (vocals)
André Philipp (bass)
Christian Choleva (drums)
Stephan Philipp (guitar)
Jörg Schrör (guitar)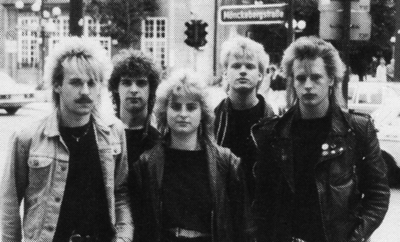 Xandril was a Speed Metal band from Hamburg active since 1982. 2 Demo's was recorded in 1983 with Daffy on vocals and Christian Choleva behind the drums who later got replaced by Marlon Erdman (drums) and Mathias Lemcke (vox) on the Reh/Demo '85. And both originally was planned to be released as singles back in the day, but the idea was dropped, till High Roller Records finally realized the project in 2018. On these first early recordings the band adopted a style that was very close to the NWOBHM, particular to Iron Maiden with Paul Di'Anno on the debut. 2 years passed by till they released the next tape and the style changed in a way into a more speedy yet melodic direction. On the "Rotting paradise" Demo 1986 Xandril added Bettina Paschen for the vocal job and refined their melodic Speed Metal style, while Paschen finally gave the band an own identity. They could place the track "Terminal breath" on the Teutonic Invasion compilation and right in the same year released another Speed Metal Demo "The vision". Their final effort "Perfect darkness" released one year later presented Xandril a bit more thrashy, yet still rooted in the Speed Metal. It's bee their best Demo tape so far, offering a riff inferno par excellence, with Bettina Paschen sounding similar to Nicole Lee of Znöwhite. But their best demonstration also remained their last one. The band split up in 1989 with members joining other acts like Megace, Torment and Medusa.
All official Demos got re-released by
HMH Records
in 2018 as DLP and CD entitled as "The Vision of Rotting Darkness: The Demos 1985-1988".
"Demo I '83" 7" EP 2018 (HMH)
"Demo II '83" 7" EP 2018 (HMH)
"Rehearsal '85" Demo 1985 (selfreleased)
"Rotting paradise" Demo 1986 (selfreleased)
"Total Massacre Vol. 1" Comp.-MC Tracks 1986 (Death Metal Production)
"Terminal breath" Comp.-LP Track 1987 (
Teutonic Invasion Part One
)
"The vision" Demo 1987 (selfreleased)
"Perfect darkness" Demo 1988 (selfreleased)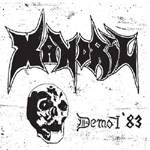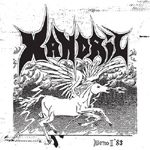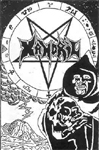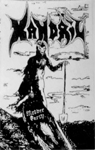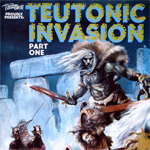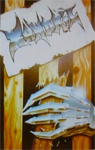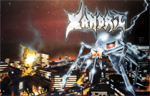 Xxaron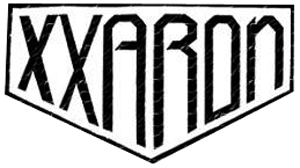 Andreas Kwiatkowski (vocals)
Peter Damm (bass)
Marcus Greiner (drums)
Ralf Hansmeyer (guitar)
Detlev Bruns (guitar)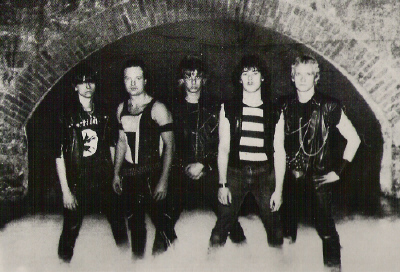 Xxaron from Cologne (originally formed as Blizzard) was another one of these short lived bands that popped up in the early 80's and disappearing as quick as they came. Although their in March '85 recorded album features quite some good songs, eventhough it's just mainly midpaced and typical standard stuff. But in places the early Running Wild influences are undeniable and "The legacy" got a quite raw as fuck production too. For those into the pure typical mid 80's German Metal it's definitely an easy to digest food. After 3 years they disbanded already in 1986 and Peter Damm later would appear in the line up of the Power Metallers Surgeon. Ralf Hansmeyer had a short intermezzo in Laos in 1990.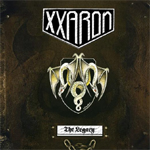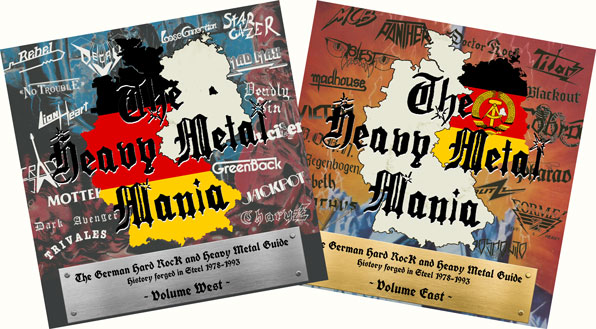 download ~Volume West~
download ~Volume East~
(For more obscure German goodies, check out
"Teutonic Evasion"
, the German edition of the
Veterans Of The Various-Wars
samplers...)

For further tips, discussions and questions, please visit the designated The Heavy Metal Mania-thread at The Corroseum Forum, or use the contact form.