Search the reviews database:
...or browse by letter:
...or by country: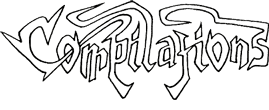 "Hey man, you've got impeccable taste and write like Lester Bangs and James Joyce rolled into one, please review our band!"
No, fuck off. However, if you're in the business of re-releasing old, rare 80's Metal you are welcome to submit your releases for review. Get in
contact
for further details.