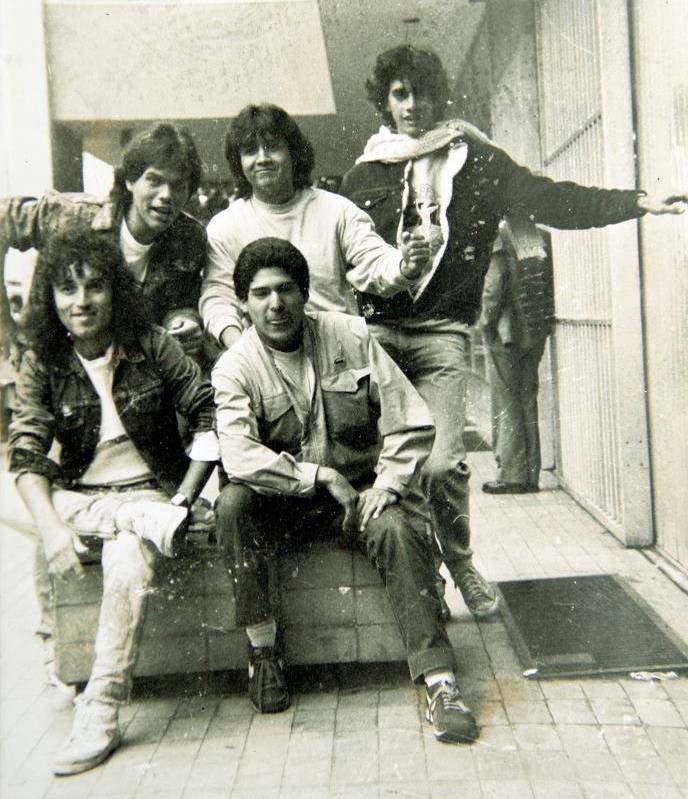 Tito Estupiñán, a.k.a. "Doble A" started playing guitar when he was 17, when he had already traveled to London in 1977. That year rock was at its peak, Punk just exploded, London was the perfect place to be. He played in some local bands (garage bands), one of them with Tony Parsons from Iron Maiden fame. He then had to return to Lima due to the war with Las Malvinas.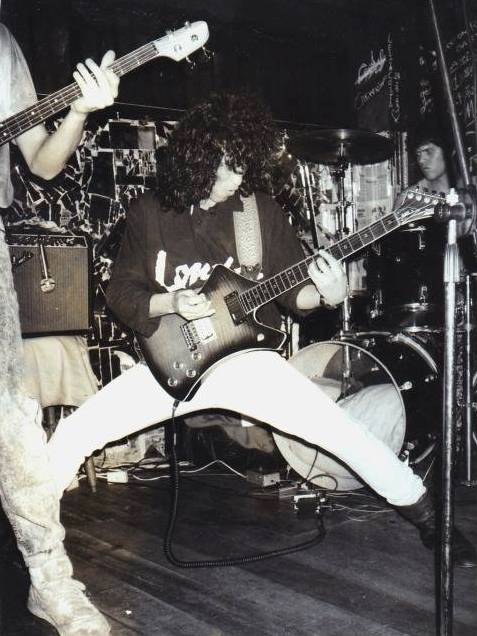 In Peru he joined the Top 40 band "Hielo" with whom he toured the entire country. He also played with "PAX" and "Danai y Pateando Latas", before forming VTR, joining with Juan Manuel Caipo and Mark Caipo (younger cousins of Juan Carlos Caipo from Pax); drums and bass respectively. Juan Manuel was the first drummer in Peru to use a double bass drum.
Later on Tito Vinatea left Pax and joins the band as a vocalist. Again, the chemistry flowed from the get-go. They choose the name VTR, which means "very tough to replace". They rehearsed a lot after the Caipo cousins ​​left school. They started playing songs by Ozzy, Whitesnake, Guns & roses etc, while at the same time arranging their own songs. Soon they had a good repertoire, a mixture of well-known and popular songs and 50% of their own, and little by little they became known in the local circuit and the people attending their concerts. They recorded a couple of songs in the year 86 at the "Delgado" studio, which unfortunately were lost in time. They passed by the studio of the well-remembered Gerald Paz, who invited them to record some demos, 4 songs that they could never finish due to lack of funds.
Doble A also played with "Danai y Pateando Latas" as he knew Ayo Rivasplata, Danai's producer. He participated on their debut album "Maquillaje Sensual" with some guitar solos and the occasional arrangement. It was Ayo Rivasplata who offered them to record an album to be presented to a local label. It was thus in the year 87 they entered the studio "Ávalos" to record what would be part of the VTR album. In 2 days they recorded the two songs "El tiempo pasa" and "La Vendetta". They would be the first songs for the 45 RPM to hit the market. Again fate did not want it to happen, and for reasons that they dont know, the other 8 finished songs were not recorded.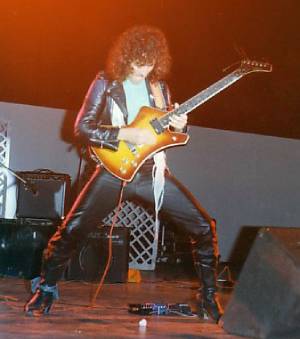 While all this was happening, Javier Lishner and Gastón Medina (Woolfie), both Panamericana discjockeys, had been working on a project where they would bring Heavy Metal and Heavy Rock songs live, with a good band, to various venues in Lima, and thinking about provinces later. (all this before we even dreamed that someday famous bands would come to our country ...) They would call the show. "Welcome to the Jungle", alluding to the famous Guns & Roses song. They would summon the best performers of the time and quality musicians to perform well-known songs from Bon Jovi, Guns & Roses, Whitesnake, Ozzy Osbourne, Def Leppard among others, and they decided that VTR were the right ones and first added Carlos Paucar and then Ronald MacKey to their line-up, to form "La Banda". They did various performances and soon they had a group of fans following them wherever they played. "La Banda" did them a lot of good as it gave them the opportunity to play a lot live and experiment with big audiences, definitely introducing us to another level.
VTR continued to play live, after "La Banda" ceased to exist. The country had entered a difficult time with terrorism and inflation and Juan Manuel's family decided to emigrate to the US. Mark was the son of an American mother, therefore he had dual citizenship, and he also decided to emigrate since his father lived there. His plan was to meet them in California. Unfortunately, Tito Vinatea was far from having a chance to get a visa. For Doble A, it was almost the same. He decided to try it by traveling and staying in London for a couple of years, before applying for a visa to the US, which they never gave him, that's why he stayed in London for another 5 years before coming to settle permanently in Lima. Once here, He met with Julio Caipo (a well-known national musician) who had already produced important albums in Peru and after showing him the songs he had, They chose 13 of them to start a production with VIA, a music project with which he is currently engaged and which is actually a personal project, but that's another story...