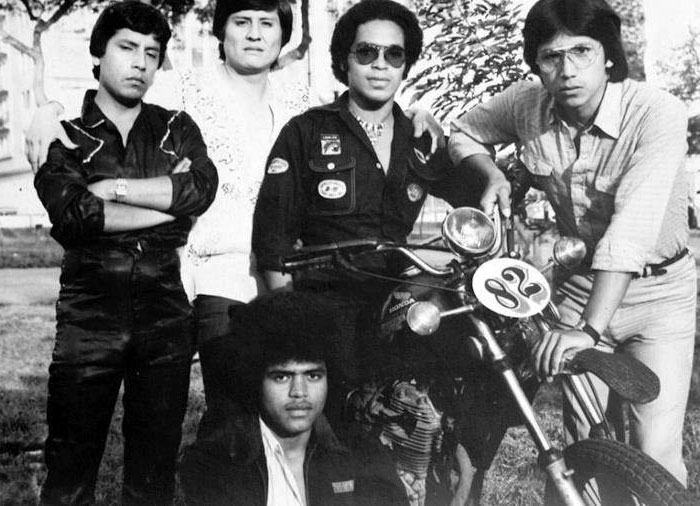 Up Lapsus from 1979 is the bridge between the 70s and 80s rock in Peru. A mix of Led Zeppelin, Deep Purple, AC/DC and Kiss influences. They come from a popular neightborhood in Lima called La Victoria, with Carlos Muñoz on guitars, David Muñoz on bass, Carlos Lazares on drums and José Luis Casaretto on keyboards and finally the mythic frontman Edmundo "Neno" Vega who, came from the port of Callao. A real outlaw, the ultimate rockanroller, Neno was the one who got all the girls and fight in the shows. The true Bon Scott spirit!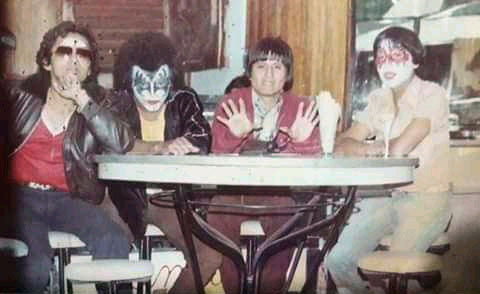 In 1981 they release their
single
"Tormenta" and "Astronauta Loco" (Shoot to Thrill version) and they explode, getting airplay in radio Panamericana and a contract at channel 7. Starting a line of shows in the Feria Internacional Pacifico, Concha Acustica from Salazar Park in Miraflores and the most memorable show in the Concha Acustica of Campo de Marte in front of 15000 persons, something incredible for a country dominated by cumbia music. They started to get very popular on TV for playing a Kiss tribute (with painted faces too). The press called it Rock Proleta or Proletarian Rock because they used to played in popular places like Comas, San Martin de Porres, etc. And get a cult following by the young working class metalheads from popular places.
By 1982 and 1983 they played in all the rock clubs in Lima and in the same time they recorded a 6 track MLP in RPM studios that never got released because of problems with the label. In 1985 the band broke up and Neno went to live in the USA. Some of the other guys formed the rock band Sobre Limite. In 2010 Neno Vega died and left a hole in the peruvian rock scene. Up Lapsus returned in 2015 with a new album, more in the pop rock way. A split 7" was also released in 2020 with Sacra, Orgus and Oxido by The Lucy Fer Music Factory.