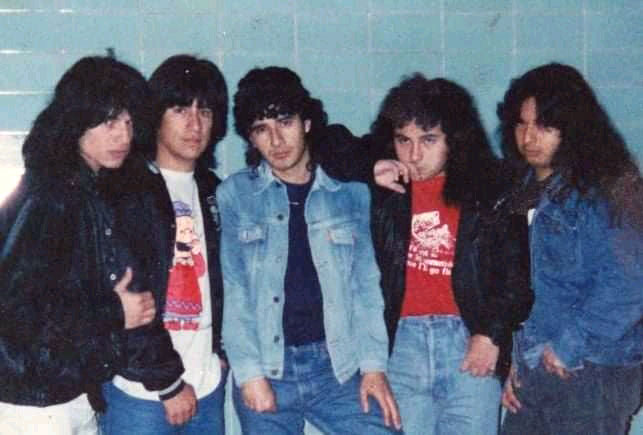 The beginning of Trauma comes from the ashes of a Thrash Metal band called Totenkopf with Oscar "Gogui" Muñoz (ex-Armagedon) on drums, Roberto "Dio" Temoche on vocals, Ivan Vidal on guitars, Christian Mejia (ex-Armagedon) on bass and Luis Castañeda on guitars in 1989. They played Thrash Metal influenced by Slayer, Sacrifice, Forbidden etc. Eduardo Chinchay and Felix Silva (ex-Armagedon) replaced Ivan and Luis on guitars and recorded a rehearsal tape. That same year Deyner Sanchez replaced Roberto Dio on vocals and Johnny Villacorta (ex-Penitencia) replaced Eduardo on guitars and recorded a demo (two of the three tracks appers in the Cuero Negro Compilation in 1990). They started to played in the underground circuit with Sepulcro, Kranium, Hadez, Armagedon, etc.

By 1991 Juani Piaggio replaced Deyner on vocals, Eduardo Chinchay (Orgus) and Manuel Rodriguez (Sepulcro, Armagedon) replaced Felix and Johnny on guitars and change the style to Power Metal a la Fates Warning. They recorded a demo that same year (rereleased on cd by Xaria music in 2014). The band split up some years later. In 2005 Johnny and Felix rearmed the band with younger people and recorded their first album "Memories of Pain" in 2006, in a modern Thrash Metal style. The band split up in 2008.

In 2020 Oscar Gogui, Johnny Villacorta and Manuel Rodriguez with Edward Espinoza (Armagedon) on bass returned with plans of recording material in the Power Metal style.