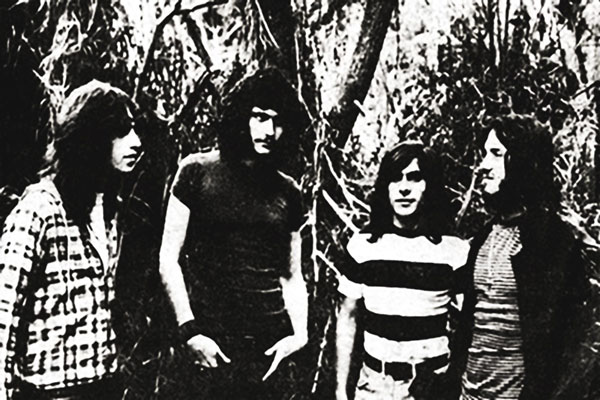 Tarkus is one of the more obscure and cult bands from the peruvian Proto Metal. The roots of Tarkus originated from the psychodelic rock band Telegraph Avenue from 2 of the members Walo Carrillo on drums and Alex Nathanson on vocals, after a brief dissolution of the band in 1971. In that year Walo and Alex meet 2 argentinian hippies called Dario Gianella on guitars and Guillermo Van Lacke on bass. They formed one of the first Heavy Rock bands from southamerica with heavy influences from Black Sabbath and Led Zeppelin with lyrics in spanish.
In 1972 they secretly recorded their selftitled album, the famous and precious black album. Rumors says that only 200 copies were pressed by MAG label. Sadly the band didn't last long because Dario left the band before the presentation of the album and the band split up. They played a mini tour in the north of Peru (Trujillo, Chiclayo, etc) and one private party in Roosevelt School.
In 2007 the band reunite with Walo Carrillo on drums, Alex Nathanson on bass and vocals and Christian Van Lacke (Son of Guillermo) on guitars, recording his second album "Tarkus II" in 2008. That same year the band change their name to Tlön with a new lineup: Walo on drums, Christian on vocals and guitars and Marcos Coifman (Reino Ermitaño) on bass, later replaced by Cesar Bustamante. They Recorded 3 more albums and finally split up in 2012. Sadly in 2020 Dario Gianella and Guillermo Van Lacke passed away.