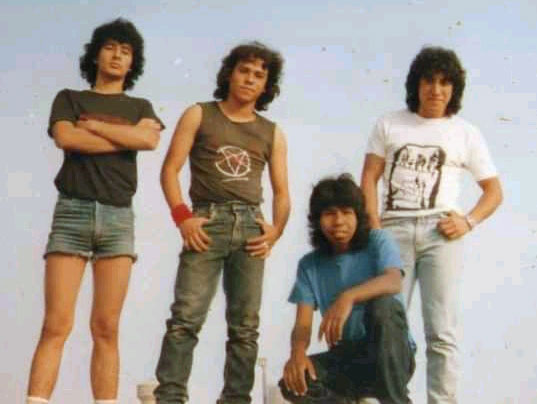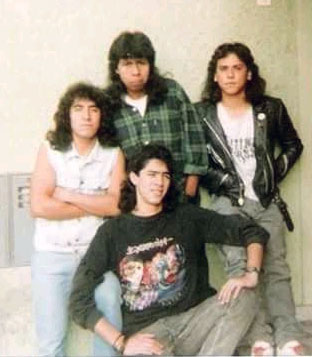 Sepulcro is one of the pioneers Power/Thrash Metal bands from Peru and were formed in 1986 as Satanaika by Miguel Huamán on guitars and vocals, Miguel Hernández on guitars, Edwin Medina on bass and Ernesto Zuñiga on drums. By the end of 1987 they changed the name to Sepulcro. They were Influenced by Metallica, Megadeth, Omen, Overdose etc. Their live debut was in 1988 at the No Helden with Almas Inmortales, Kranium and Mazo. After the gig Oscar Muñoz (Armagedon) replaced Ernesto on drums and started organizing a series of important gigs like the "Ataque Metal" with Kranium, Hadez, Mortem etc, and the "Holocausto Metal" with Insaner, Curriculum Mortis, Hastur, Mortem etc.

During this period they recorded a demo rehearsal and did more concerts like the "Aquelarre Thrash Metal" with Kaos, Insaner, Bade Retro etc, and the "Apocalipsis Metal" with Mortem, Armagedon, Hadez, Kranium etc. Later that year Gerardo Rojas (Situacion Hostil) replaced Oscar on drums and started to play in the "Jato Hardcore" circuit in Barranco with bands like G3, Curriculum Mortis, Kaos etc. In 1989 they opened the Warpath (Chile) show with G3 and Curriculum Mortis. After that they recorded their first demo called "Sepulcro" and got the recognition of the thrashers. In 1990 Manuel Rodriguez (Armagedon) replaced Miguel Hernandez on guitars and recorded the second demo "Power's Trace" and finally Sepulcro split up in 1991.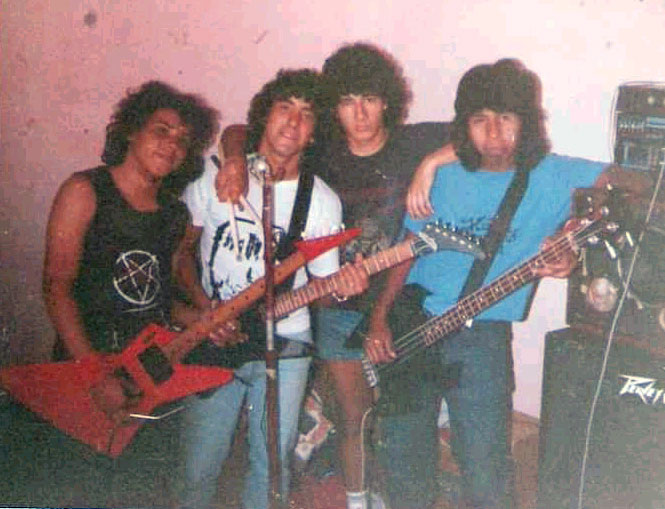 In 2006 a compilation demo was released on CD as "Sepulchral Voices" by Heavier Recs, later rereleased with live bonus material as "1988-1990" by Vigga. Sepulcro returned in 2013 with Miguel Huaman, Miguel Hernandez, Edwin Medina and Renato Bar (Armagedon) on drums. Cesar Moran (Necropsya) replaced Edwin on bass in 2016 and the band recorded their first album "Vengeance" (2018), released by Vigga.