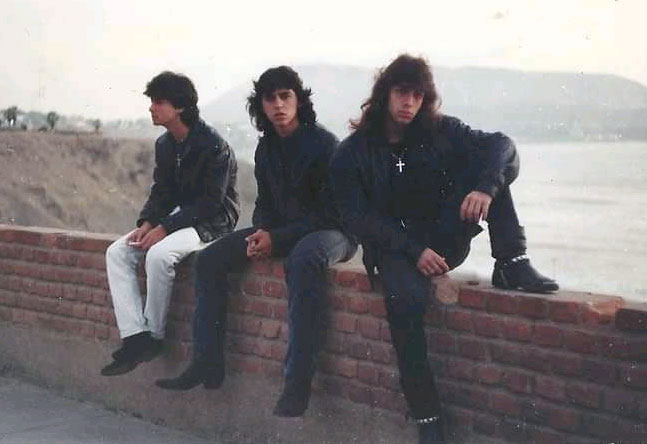 A very well known band that released the first Heavy Metal album in Perú. The band was formed by four teenagers in 1987: Santino de la Torre on guitars, Martin "Pisho" de la Fuente on vocals, Jorge "Coqui" Colunge on bass and Walter Olortegui on drums. Their main influences were Metallica, Iron Maiden, Pentagram and Trouble. In the very same year they released their first demo called "Sentencia de Muerte".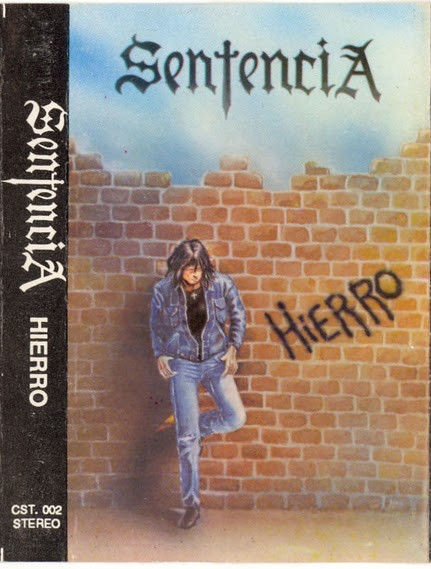 The live debut of the band was in 1988, opening to Letal in the Charlotte Discotheque. In 1988 they released the demo "Ni un Paso Atrás" and in 1989 the demo "Hierro". By 1990 Coqui had to travel to Netherlands (playing in the band Hectic). The changes started with Augusto "Chino" Kanashiro (Cannibalistic) on bass and Santino taking care of the vocals. Now as a trio they recorded a split-demo with Mazo called "En Honor a la Demencia" and played more gigs like the one with Estrella Negra in Nosferatu Pub.
In 1991 with the return of Coqui they recorded the first Heavy Metal album in Perú called "Hierro", only released on tape by Cuero Negro zine. That year Santino and Coqui traveled to Netherlands to make some gigs and hoped to get signed by Roadrunner without success but finally split up.
Santino returned to Perú and joins Reina Gitana and later Frágil, one of the most importants Rock bands in Perú. In 1997 he traveled to the USA, making a successful career composing music to Hollywood movies. In 2014 Sentencia return with the EP "El Tiempo". This year 2021 the Hierro album turns 30 years and is celebrated with a peruvian tribute to Sentencia and the band is planed to release a new album called "Metal Corrosivo" with re-recorded songs of the demo era.