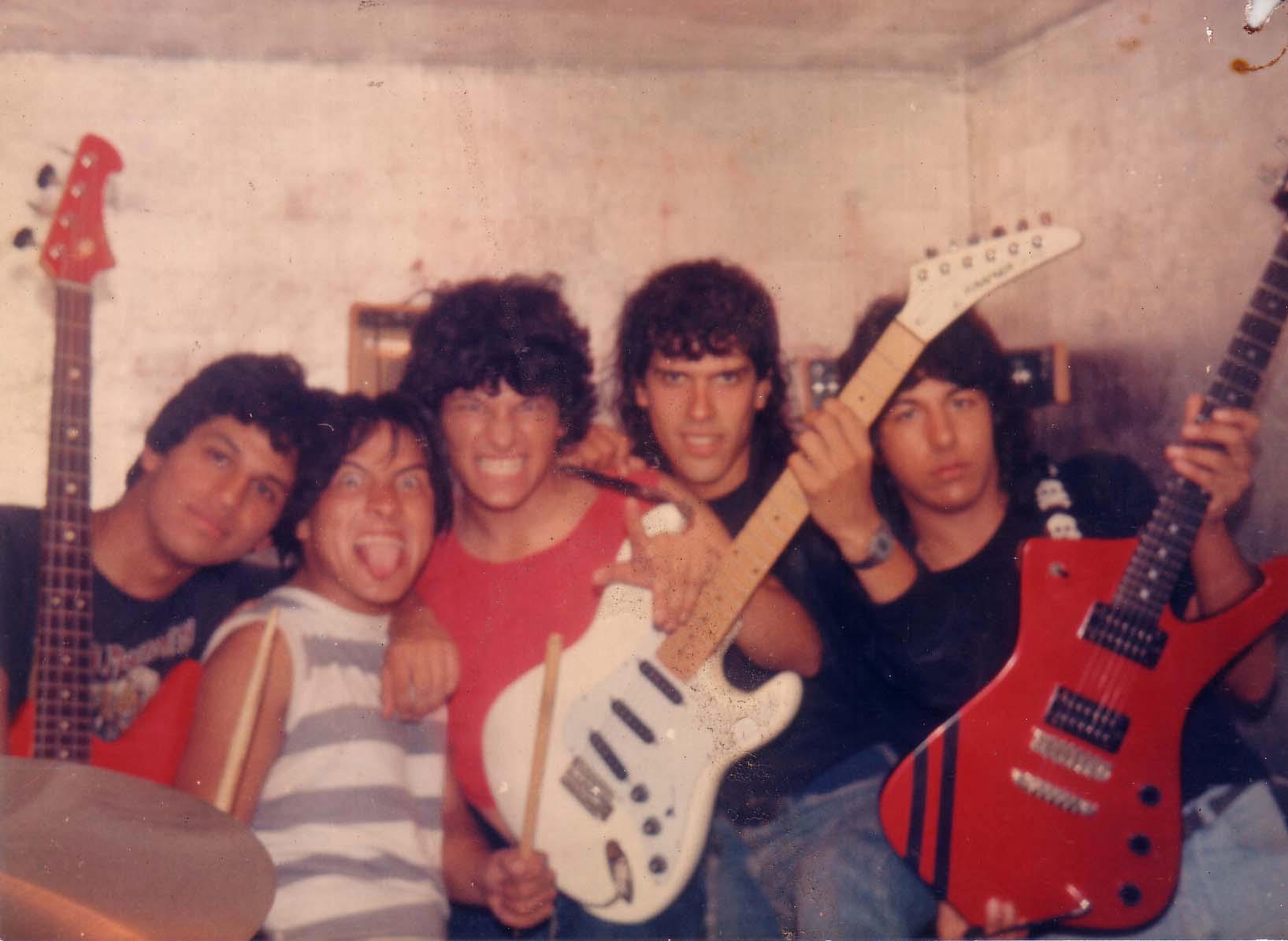 Sacra was one of the most popular Heavy Metal bands from the 80s. The prehistory of the band started with the dissolution of Tortura and Headwork, which happened shortly after both bands played at the Magdalena concert (1986).
Jano Torres (Headwork) on vocals, Ronald MacKee (Tortura) on guitars, Miguel Tuesta (Masacre) on bass and Johnny Gonzales (Headwork) on drums started to rehearse without a name yet. Later Ronald quits and Martin Tuesta (Masacre) and Reuven Amiel "Paquirri" joins on guitars and baptize the band as "Sacra". They recorded 2 songs in 1986: ''La Danza de las Cruces" and "Sed de Poder", then the Tuesta brothers went to Europe for 2 months and on their return they rearmed Masacre already at the beginning of 1987. ''Paquirri'' remains as the only guitarist of Sacra and so Fernando Torres "Werejen" enters on bass, who together with Jano and Johnny record a song in the Nueva Fusa studio: "Aquellos que no veran el Cielo", then record 2 More tracks: "Lejos del Momento" and "Siempre Estas" in the Amigos studio (all this in 1987).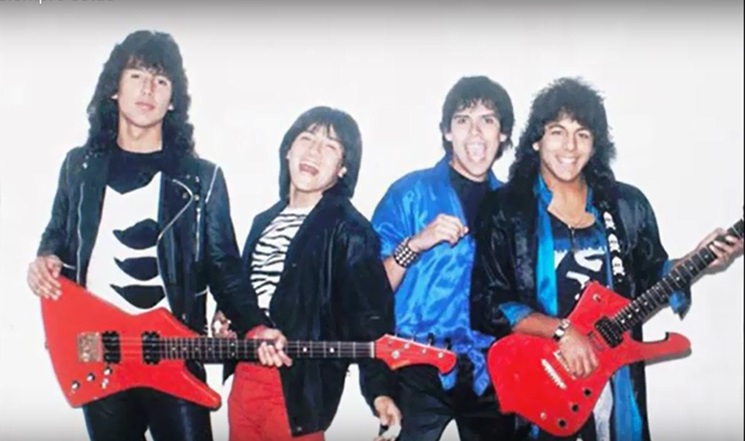 Sacra debuts live at the concert ''Metal 1988'' at Palacio Marsano (Masacre, Orgus), then they play at the concert ''Circo Metal Azul'' in the same place and at a concert at the Flamingo in Mirones where Richard Pescio replaces Werejen on bass (just for that concert). After those 3 shows "Paquirri" leaves the band and in his replacement Rafael MacKee joines in November 88, the band continues to play live at concerts in Campo de Marte and at the Miraflores acoustic shell.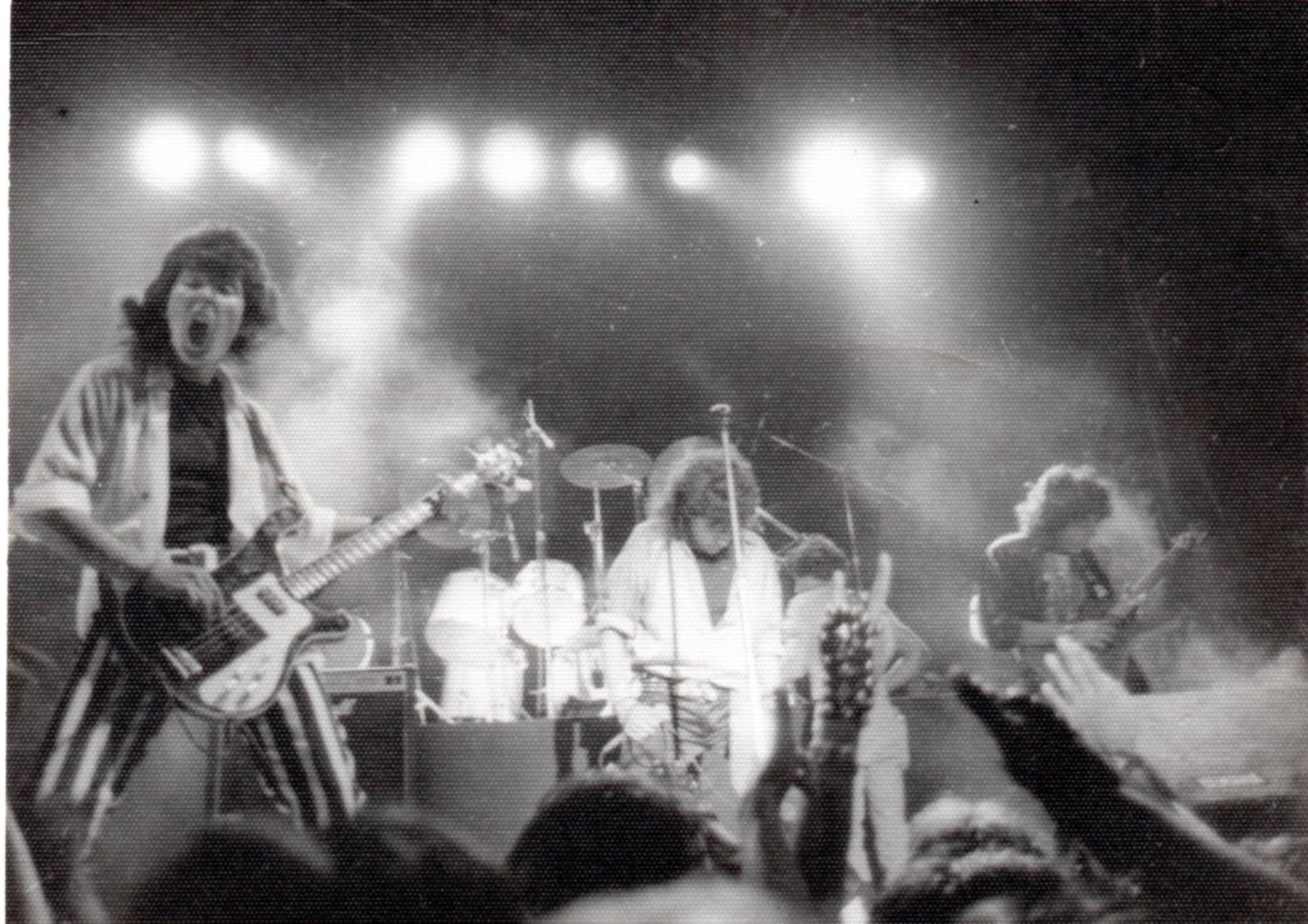 In 1989: Swiss Pub, Charlotte Nightclub, Rockola Susy, Tupac Amaru Cinema, concert in Huaraz. With this line-up 2 songs were recorded: ''Mi Ultimo Sueño'' and ''No es un Adios'' in the Avalos studio. Then at the end of 89, Gustavo Coronel (drums) entered to replace Johnny for a concert in Pucallpa and other presentations in Lima at La Casona de Barranco, etc. The band dissolved in the summer of 1990.
They have a lot of reunions shows in 1997, 2012, etc. In 2020 their song "Danza de las Cruces" was released in a 4-way Split with Up Lapsus, Oxido and Orgus in a limited picture 7" by The Lucy Fer Music Factory (USA). This year (2021) a compilation LP will hopefully be released by Xaria Music.