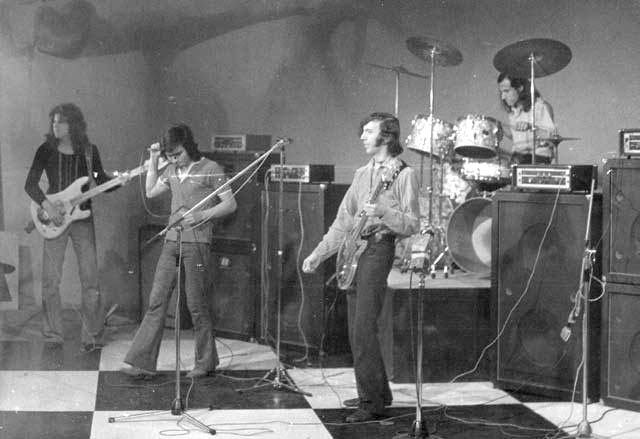 Pax is without a doubt a fundamental stone in peruvian Proto Metal together with Tarkus, being one of the most popular bands in the 70s. To talk of Pax, we must talk of Pico Ego Aguirre, our peruvian guitar hero. He began his career in the 60s with the band Los Shains who played a Beatles style who evolved in a sound called "sickness rhythm" or garage rock, but more heavy. The band reach a peak of popularity in 1968 and then split up. Pico formed a new band right away called Los Nuevos Shains with a Psychodelic Hard Rock style. Between 1969 and 1970 they recorded an album and a few singles, one of them a cover of Black Sabbath "Wicked World". This was the transition band of Pax.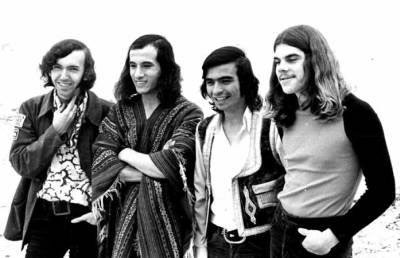 In 1971 Pico formed Pax with Fernando Ego Aguirre on guitars, Manuel Montenegro on vocals, Richard Macedo (The Mads) on drums and Carlos "Oso" Torres (Dr Wheat) on bass, later replaced for Jorge Pomar. In 1972 Pico changed the lineup with Mark Aguilar on bass, Miguel Flores on drums and Jaime "Pacho" Orue on vocals. With this lineup they recorded the mythic album "May God And Your Will Land You And Your Soul Miles Away From Evil" with a Hard Rock style close to Led Zeppelin and Deep Purple. They presented the LP with a tour all over Peru, gaining cult status. In 1973 Mark Aguilar returned to his home country of the USA, making a career playing with Jefferson Starship, etc. Rafael Ego Aguirre replaced Mark on bass. In 1974 Gerardo Manuel (Los Shains, etc) replaced Jaime on vocals and recorded few singles with the band until 1975 that put the band on hold. In 1977 the band return as Pax Demonium playing Heavy Prog Rock. Lasting only one year.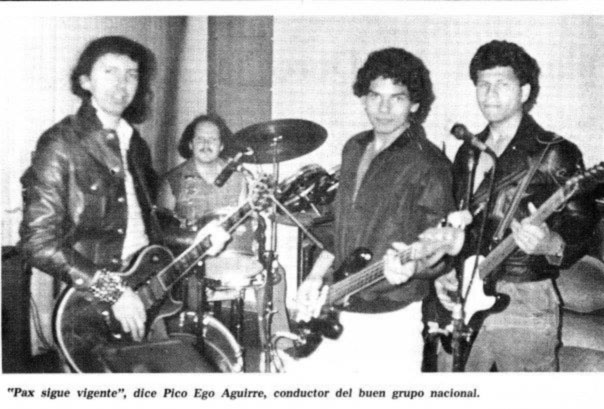 The official return was in 1984 with Pico on guitars, Tito Vinatea on vocals, Junior Caipo on bass and later vocals, Juan Carlos Caipo (SOS) on keyboards and Nicolas Mantani on drums, then returning to their Heavy Rock roots in the Deep Purple style. The same year Tito and Junior were replaced by Jorge Mora on bass and vocals and singing in spanish they planed to recorded their second album, but only a
single
was released in 1985, with the tracks "Exterminio" and "Radar de Amor". In 1986 the label broke up and erased the recordings of the album. By 1987 Juan Carlos Caipo left the band and Pax split up.
2008 made justice and Pax reunited to opened a Deep Purple show in the National Stadium. The band is still active, waiting for the release of their second album.