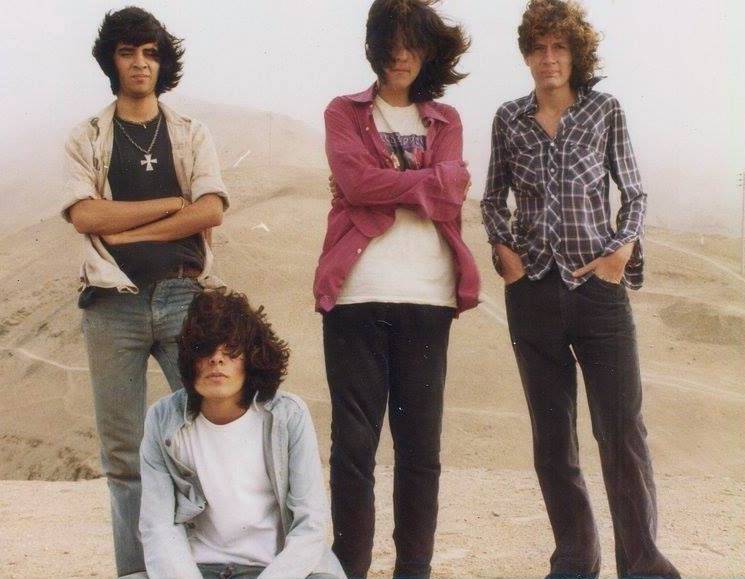 Oxido is known as the first stone in peruvian Heavy Metal. They formed by the end of 1982 with Coco Cortés on bass, Javier Mosquera on guitars, Fernando de la Flor on vocals and Luis "Pacho" Duffy on drums, who later was replaced by German Vega. They took their influences from bands like Black Sabbath, Motorhead, Angel Witch, etc. In 1984 they had a failed debut show at "Rock del Sur" in the Aquarium Cinema in Pueblo Libre and made great expectation for their real debut in the "Rock del Sur II" in the San Antonio de Padua Auditorium in Jesus Maria. Around this time they recorded a demo of 8 tracks in the studio of Pico Ego Aguirre from Pax, and he played the songs on his radio show "La Hora Pirata", getting some instant recognition from the metalheads.
By the end of 1984 Reynaldo Linares "Culebra" replaced Fernando on vocals (bringing his influences of Fastway), who was a great frontman but also problematic. In 1985 they play at Lima Rock III in the Concha Acustica from Salazar Park, where the audience prefered Oxido over the most popular band Fragil. The same happened in the San Felipe School, this time with the band Pax. That year Oxido disbanded for musical differences.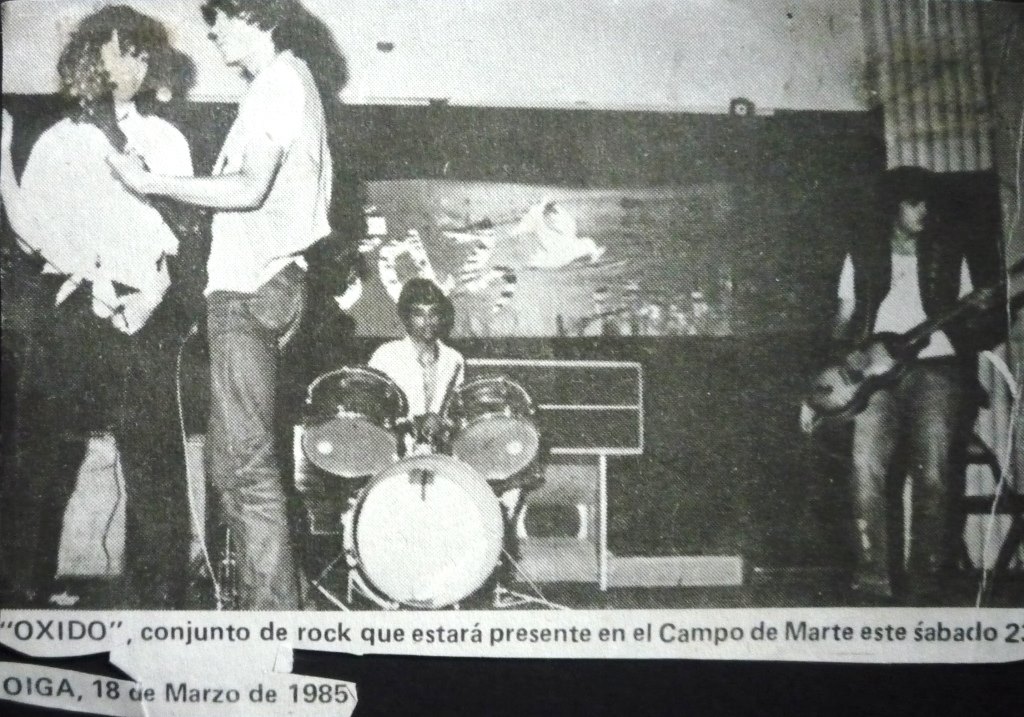 In the mid 90s they made a few reunion shows, until 2012 when the original band reunited and recorded the song "El Angel de la Muerte" for a split 7" with the band Don Juan Matus (Wardance Recs, USA) and also recorded their first album "Oxido I" with the help of Rula del Carpio on bass, finally released in 2018. In 2020 they were part of "The Terror Years" 7" split with the song "El Angel de la Muerte" from 1984 with Sacra, Orgus and Up Lapsus (The Lucy Fer Music Factory, USA).