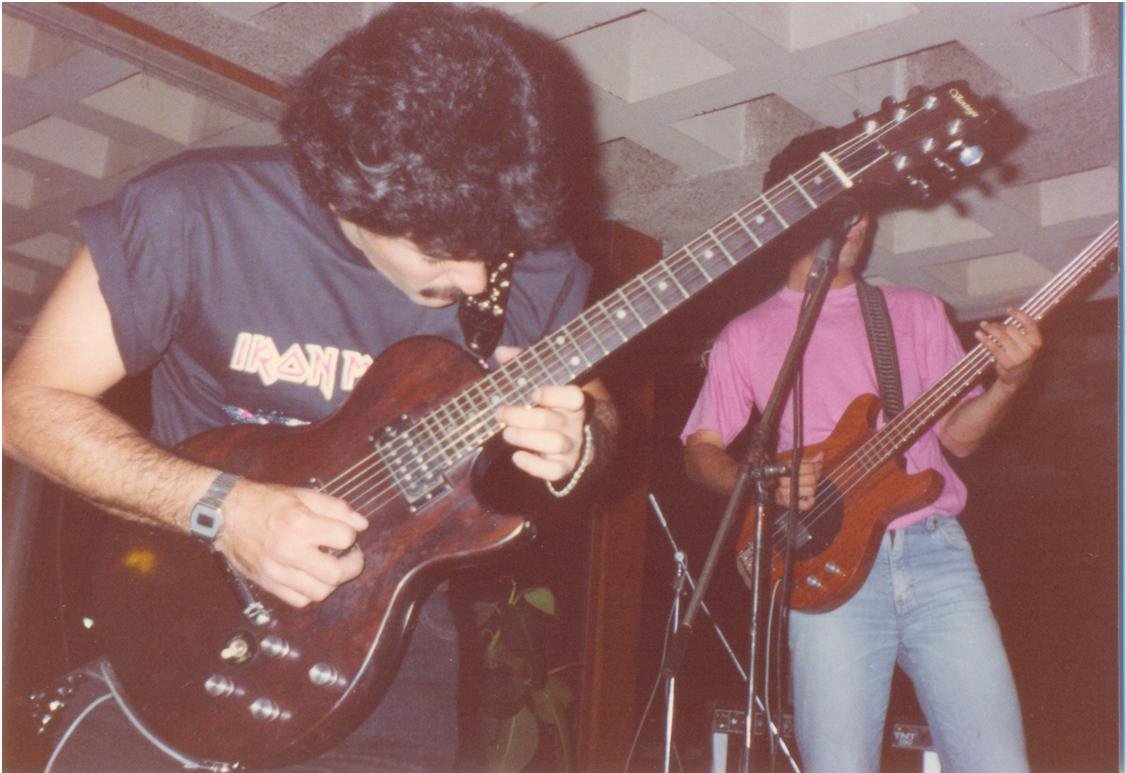 Overkill are one the oldest and popular Heavy Rock bands in Peru. They formed in 1983 with Jose Antonio "Toño" Andrade on guitars, Salvador Heresi on guitars, Gerardo Gutierrez on bass, Carlos Manuel Andrade on drums and Luis Enrique Andrade on vocals. Later Enrique "Kike" Kluver replaced Salvador on guitars, making their sound more extreme.
There influences were Black Sabbath, AC/DC, Kiss, etc. In 1984 they started playing with other bands like Hielo, JR, Ave, Praxis and Silex.
They got popular very quickly, playing in schools, universities, auditoriums and clubs (discos) as well as at festivals like Rock Playa in La Punta, Festival Naval 1985, Teleton 1986 and in popular places like C.C. Arenales and the Concha Acustica from Salazar park (Miraflores), sharing the stage with the most popular rock bands like Toilet Paper, Pax, Doctor No, La Pandilla, Duwetto, Dudo, Micky Gonzales and Fragil. They also opened for bands like Roy Taylor (UK) and Bad Taste (Chile). One of the biggest shows was on Pedro Ruiz Gallo school in front of 5000 persons, sharing stage with Micky Gonzales. Next was one of the heaviest gigs in C.C. Arenales with Masacre and Pax, and last but not least the one on the Concha Acustica from Salazar Park with the prog band Fragil.
They recorded songs like "La Cruz", "Infierno", "Esclavos del Tiempo", "Antisocial" and "Viejo Rockero" like a demo in the 80s but sadly the master is lost. In 1994 the band was put on rest, but in 2010 Toño Andrade formed Guerrero Inmortal and finally recorded most of the Overkill songs.