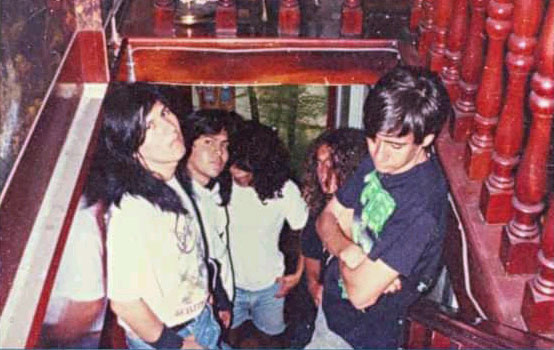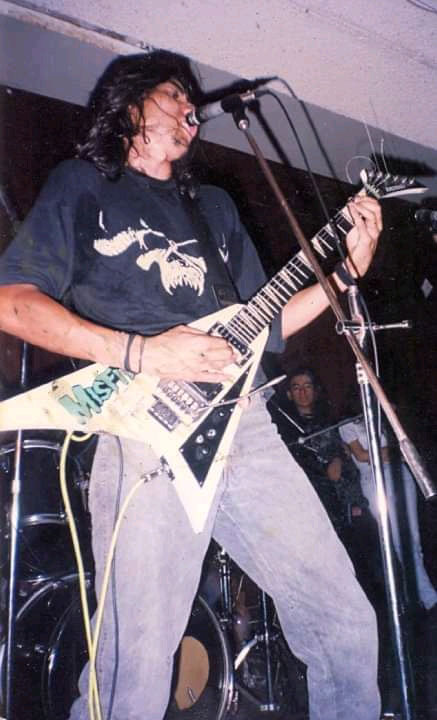 Necropsya is one of the most popular Thrash Metal bands in Peru. They were formed in 1989 as Satanclaus with Gustavo Bermudez on guitars and vocals, Cesar Moran on bass, Kike and Nilton Lucero on guitars and drums. In 1990 they changed their name to Necropsya and Gustavo Leon (Anti, Totenkopf) replaced Nilton on drums. They made their live debut at "El Tunel" with Armagedon, Trauma etc. After that Lito Valenzuela replaced Kike on guitars.
In 1991 Claudio Temoche and Miguel Martinez, both coming from Totenkopf joins on vocals and Miguel replaced Lito on guitars. They played shows with the likes of Sadism (Chile) or Masacre (Colombia) in 1992. That year Manuel Rodriguez and Gerardo Rojas, both from Sepulcro, replaced Miguel Martinez on guitars and Gustavo Leon on drums for short time, but they later joined Mortala instead and Claudio travelled to Argentina.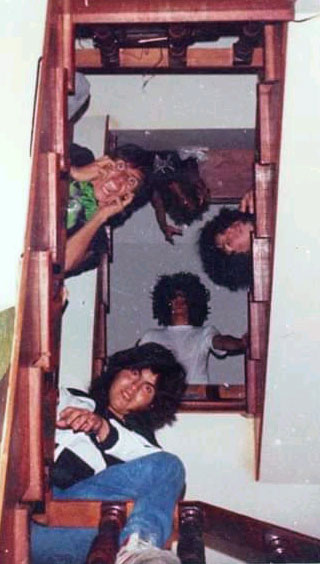 In 1993 Necropsya recorded their first demo called "Slaves of the Magic" with Gustavo on guitars and vocals, Cesar on bass, Miguel Martinez on guitars and the support of Paul Pinto (Cancerbero) on drums. After that Sandro Garcia (Mortandad) replaced Miguel on guitars and Antero Hidalgo (Contumacy) joins on drums. They played the Devastacion (Argentina) show in 1995, but later they split up.
They returned in 2002 with Gustavo, Cesar, Antero and Manuel Rodriguez replacing Sandro on guitars, opening the Kreator and Destruction show with Kranium and Mortem. In 2004 they released the 7" Split "When Metal Legions come from Strange Lands" with Epilepsia by Legion of Death (France). In 2005 Jaime Garcia (ex Mortem) replaced Antero on drums and the band played a lot of shows with bands like Desaster, Cannibal Corpse and Exodus. In 2008 they released their first album "Devastated by Time", and presented it in the Sodom show that same year. By 2009 Walter Costa (Hadez, Icarus) replaced Manuel on guitars and Paul Pinto replaced Jaime on drums.
In 2010 they released their second album "Made with Evil" and that year they opened the Metallica gig in Lima. In 2013 they released their third album "Toward Insanity" and in 2019 a second split was released, with Epilepsia called "Involution" and this year (2021) they released their fourth album "Inhuman Pestilence".