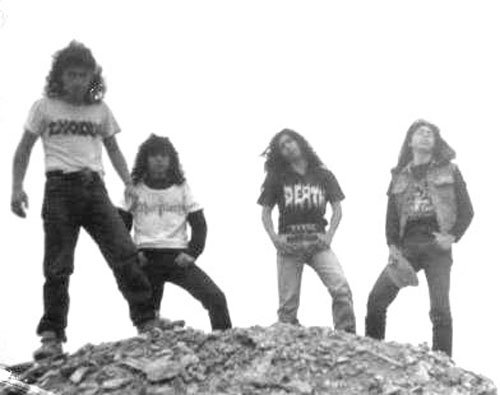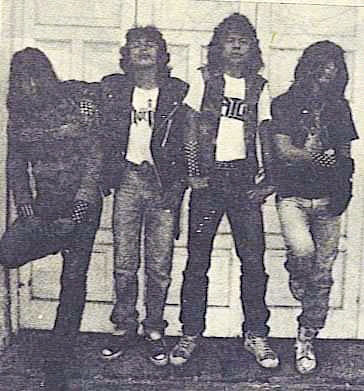 Mortuorio were a Death Metal band from Peru, formed in 1988 by the brothers Franky "Esquelator" Palomino on guitars and Juan "Sepultado" Palomino on drums with the brothers Martin "Perro" Suyon on vocals and Mario "Fangoria" Suyon on bass and influenced by Sepultura, Sarcofago, Messiah etc. They debuted live the same year having a great reception.

In 1989 they recorded their only demo called "Cámara de Torturas" and made more shows with Hadez, Kranium, Totenkopf, Anti, Insaner etc. In 1990 Martin left to formed Spasm and Mario to formed Sucubo. Edgar "Noize" Umeres and Joel Gomez replaced them on vocals and bass. The band split up in 1992.

Mortuorio returned in 2010 with the Palomino's brothers together with Victor Ezaguirre on bass and Luis Maurtua on vocals. In 2012 Juan Carlos Sotelo (Lament Christ) replaced Luis on vocals. Sadly Franky Palomino passed away this 2021 (RIP Warrior).