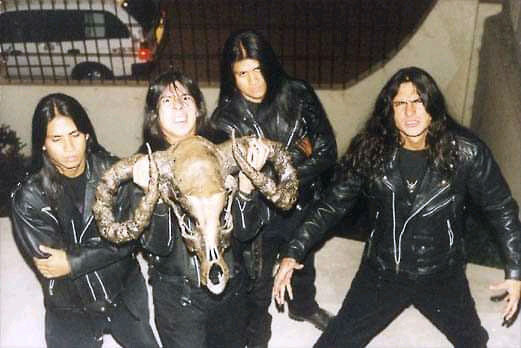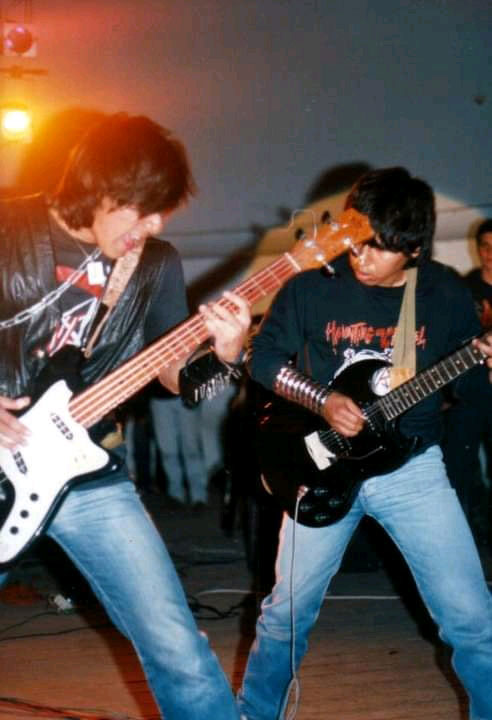 Mortem is the most well known Death Metal band from Peru. They were formed in 1986 as a duo with the brothers Alvaro Amduscias (Drums and Vocals) and Fernan Nebiros (Guitars), playing Black Metal with influences from Slayer, Possessed, Sacrifice, Infernal Majesty etc. In 1987 they recorded a rehearsal called "Historias de la Cripta". They made their live debut at the Ataque Metal I in 1988 with Amduscias on bass and vocals, Nebiros and Hector Panty on guitars and Jose Sagar on drums. After that Pablo Rey (Penitencia, Insaner) replaced Hector on guitars and they played more shows like the Holocausto Metal and Apocalipsis Metal and recorded another rehearsal. By the end of the year Hugo "Satan" Calle (Feretro, Penitencia) replaced Jose on drums and they recorded a final rehearsal.
In 1989 they recorded their first demo "Evil Dead" with Amduscias on drums and vocals, Nebiros and Janio Cuadros on guitars and Pablo Rey now on bass. They kept playing more gigs until 1991 when they recorded their second demo, "Superstition". The next year they released his third demo "Vomit of the Earth" with Nebiros now on vocals and guitars, Amduscias on drums, Janio Cuadros on guitars and Carlos Verastegui replaced Pablo on bass, now playing Death Metal ala Morbid Angel and Death.
By 1993 Wilber Rosan replaced Janio on guitars and they recorded their fourth demo, "Unearth the Buried Evil". That year they played at the "Sudamerica Thrashcoredeath" festival with Sarcófago (Brazil), Torturer (Chile) and Hadez. Later in 1994 they opened the Immolation (USA) show with Hadez. In 1995 Juan Carlos Muro replaced Carlos on bass and Mortem recorded their first album called "Demon Tales" by Coyote/Huasipungo Recs (Peru), which the next year was rereleased by Merciless Recs (Germany) on CD and vinyl.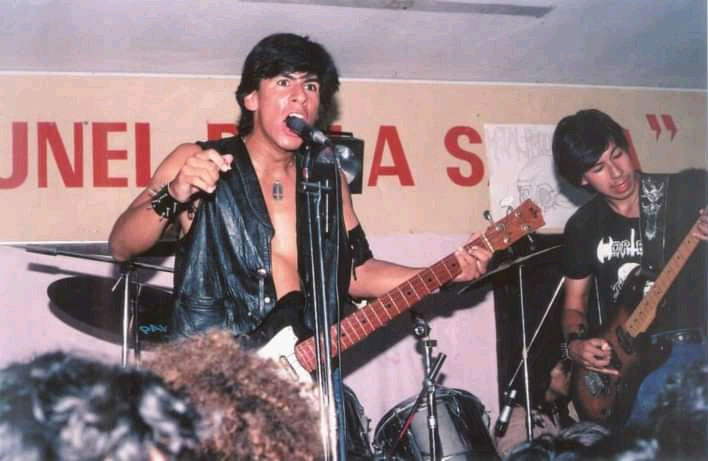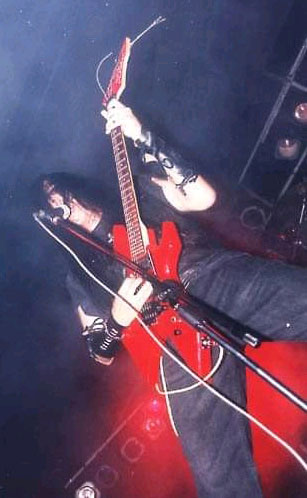 By 1998 the brothers Sandro and Jaime Garcia replaced Wilber and Amduscias on guitars and drums and they recorded their second album "The Devil Speaks in Tongues" by Merciless Recs, getting good reviews in the worldwide underground. After that Christian Jhon (Mortala) replaced Sandro on guitars. In 2000 they recorded their third album "Decomposed by Possession" for Merciless Recs with the return of Wilber Rosan on guitars and Jaime sharing the recording with Amduscias on drums.
In 2002 Mortem played with Destruction and Kreator with Necropsya and Kranium as openers with Amduscias back on drums and the next year they started their first european tour with the help of Edgar Noize (Hadez) on bass and Juan Araya on drums. In 2004 they made their second european tour with Amduscias on drums, as well as the first northamerican tour. In 2005 they released his fourth album "De Natura Daemonum" by Iron Pegasus (Germany) and made a second tour in the USA (When they recorded their live album "Demonios Atacan Los Angeles", released in 2007 by Heavier Recs). The next year an EP was released, called "Devoted to Evil" by Worship Him Recs (Norway).
In 2011 Mortem opened for Slayer in the San Marcos Stadium with Nebiros, Jose Okamura on bass, Christian Jhon on guitars and Jaime Garcia replacing Amduscias for this show. In 2013 they released a 7" Split with Pentacle by Iron Pegasus and three years later a compilation of the demos was released as "Demonolatry" by Veins Full of Wrath (Chile). Finally the fifth album was released by Iron Pegasus called "Deinos Nekromantis" in 2016.