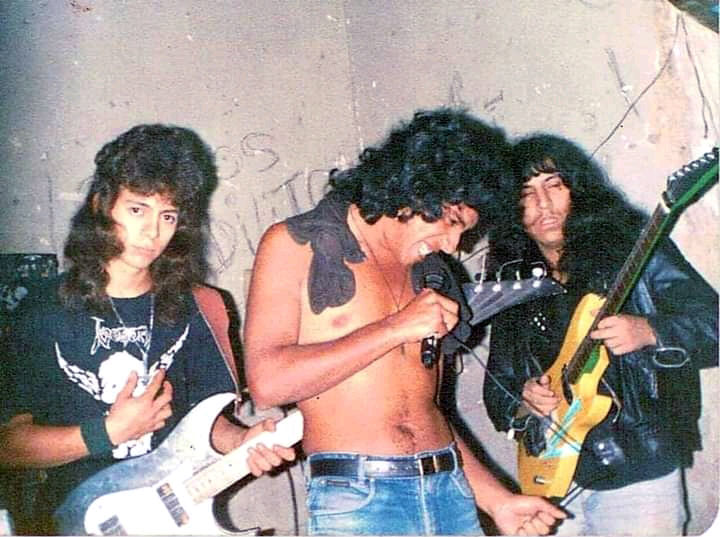 Kranium was formed in the 80s as Murder, with a Heavy Rock style. In 1986 they changed the name to Kranium with Eloy Arturo on guitars, Micky Santos on bass and Richard on drums. On february 8th, 1986 they played at Rock in Rio Rimac II with bands like Masacre, Narcosis, Leusemia etc, playing an instrumental set. Later that year Fernando Mortis replaced Richard on drums and they started to played a lot of gigs the following year. By the end of 1987 Max Lonzoy becomes the vocalist of the band. By this time, Kranium played Death/Thrash Metal influenced by Celtic Frost, Slayer and Sepultura. In 1988 they played on the No Helden in march with Almas Inmortales, Mazo and Sepulcro, and at the first Ataque Metal with Hadez, Mortem, Hastur, Sepulcro etc. In august Giancarlo Wurttele from Orgus entered on bass and Micky changed to guitars. They played at the Apocalipsis Metal in Fiori with Mortem, Hadez, Sepulcro, Insaner, etc.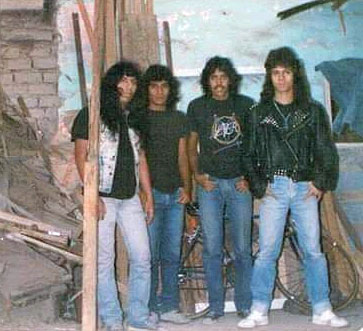 By 1989 Gincarlo and Micky were out of the band but the band didn't quit. In 1990 Coco Cortes from Mazo support the band on bass for some gigs. The same year Necro (Satanas, Hadez etc) support the band on vocals since Max started to play with Estrella Negra. In 1991 Mito Espiritu started to played second guitars and Edgar Carbajal on bass. In 1992 the first encuentro Metal in San Miguel was recorded and released as a live tape called "Sociedad o Suciedad?". Later that year Manuel Fernandez from Contumacy, Spasm, etc took over the vocals and they recorded their first studio demo called "Mundo Interior" in a Death Metal style. In 1993 Oswaldo Carlos replaced Edgar on bass and started a mini Peruvian tour that was recorded and released as a live tape called "Kranium en vivo (1993-1994).
In 1994 Georgy Espiritu enter on Keyboards and Daniel Roncagliolo on vocals and the band started to change the style to more Doom Metal, adding peruvian folkloric instruments. The EP "Dos Sonrisas Una Lagrima" was released in 1996 and shows this change of style. In 1997 Javier Alvarez Gil replaced Oswaldo on bass and the band got a deal with Plasmatica Records from Sweden. Finally in 1999 the first album "Testimonios" was released, becoming a pioneer example of the Folk Metal style.