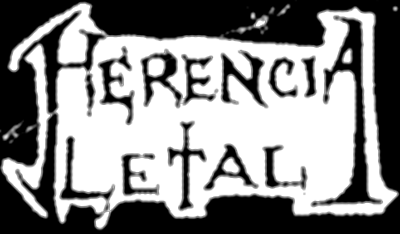 Herencia Letal was one of the most remembered Heavy Metal bands from Arequipa city. Formed in 1988 with Nico Requena on bass (previously in the Heavy Rock band Pared and the rock band Hierro from Lima), Leonaldo Peralta on drums, Miguel Guardia on guitars, Gary Blanco on vocals and Lalo Giarleque on keyboards, with influences from bands like Baron Rojo, Obus and Riff.

In 1989 they recorded a rehearsal with the song "Oscura Realidad". They played lot of shows in places like the Municipal Cinema. Eventually, Miguel and Lalo left the band and Javier Deza join as guitarrist and the band stablized like a quartet. Herencia Letal won a local contest of 15 bands with the promise of a recording that never happened. After that Gary left the band and was replaced with Gonzalo "Chalo" Carrillo and Giovanni Villar entered as a second guitarrist and they continued playing lots of shows until 1993.

In 1996 they returned with Nico, Javier, Giovanni, Gary and Leo for a local contest and won the second place but the band members had other projects and split up. The next reunion was in 2015, recording some tracks called "Un Sorbo de Dolor" and "Oscura Realidad" with Gary Blanco, Leonel Peralta, Nico Requena and a session guitarist called Andres Marquez. At the moment Nico is bassist of the popular rock band PBC.