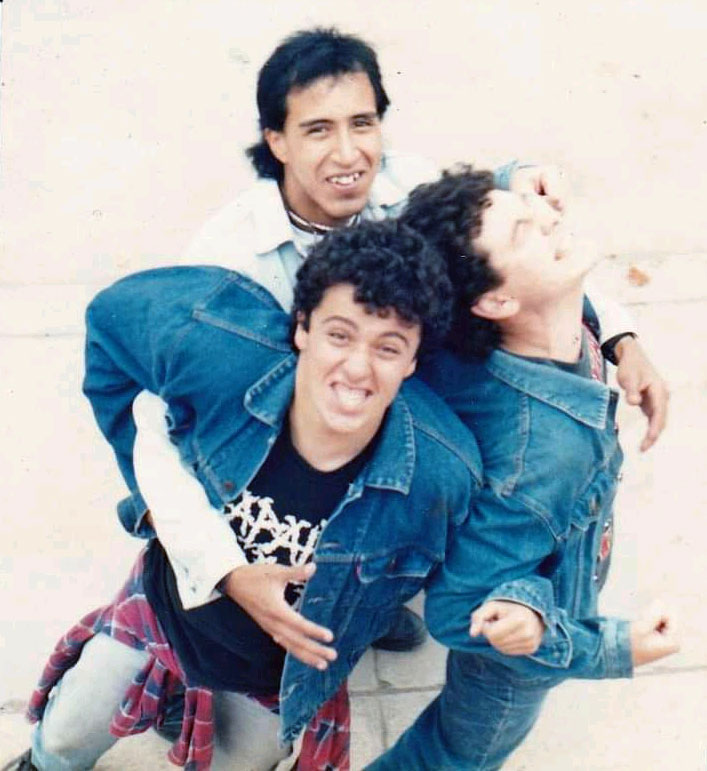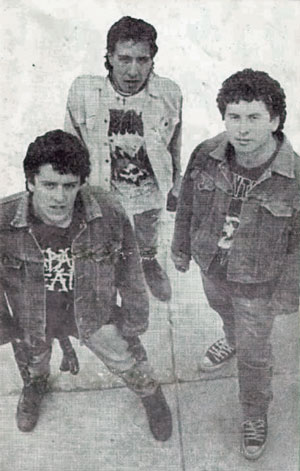 Desarme are the most popular Crossover band from Peru and were formed in the end of 1988 with Beto Cuba on drums, Zoe Ascorra on vocals, Marut Pozzi-Escot on guitars and Lucho Morote on bass, influenced by DRI, SOD, Suicidal Tendencies, RDP etc. In 1989 Roberto Vertiz joined on guitars and Lucho Morote left the band. Marut toke the bass and Coco (Bellum Cidio) joins on vocals and made his debut at the Jato Hardcore show in Barranco with G3, Curriculum Mortis and Dr Hardcore. They also played at the "Thrashcore" gig in the same place and at the "Thrash Metal" gig in Camana.

After this Beto traveled to the USA and left the band and Marut changed instrument again to drums. In 1990 they recorded a rehearsal with the classic trio lineup, now with Zoe on vocals and bass. The next year they released their first demo "Por Que?" (Rereleased on 12" on Odio los Discos (USA) in 2015)
They played in Arequipa city, at the "Ataque Metal IV" with Mortem, Trauma, Kranium and Armagedon. Carlos "Carlonga" Angeles (Requiem) then entered the band as second guitars and played at the first concert of the Grupo Pacifico in the Concha Acustica from San Miguel with Mortem, Kranium, Mazo and Cancerbero, the second one with Estrella Negra, Mortem, Kranium and Cancerbero, and in 1992 in the third one with Cancerbero, Mortem, Necropsya, Trauma, Hadez, Sepelio, Mortala, PDI etc.

Around this time they also appeared in the "No Hemos Muerto" compilation by Coyote Recs. Opened the Sadism (Chile) gig with Mortala, Necropsya, Curriculum Mortis and the Masacre (Colombia) gig with Kranium, Necropsya and Afronte. In 1993 they opened to the Kobalto (Argentina) gig with Mortala. The next year they played in the Condorock and split up shortly after.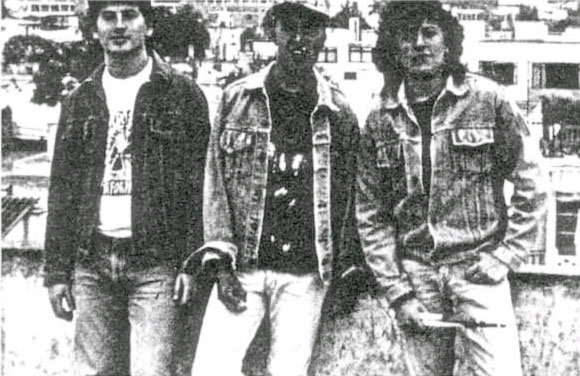 In 1997 they returned with Rodolfo on guitars and vocals, Marut on drums, Carlonga on guitars and Jorge Arenaza (Mortala) on bass and released their first album "Vision Hostil" in 1999. In 2000 Zoe returned on vocals and opened the DRI show in 2002 with Dios Hastio, Demencia and Ataque Frontal. In 2004 they released their second album "Corrosion (En la Nacion)" and the third one "Es Tu Error" in 2006. They opened to Agnostic Front in 2008 and the next year they released their last album "Involucion".