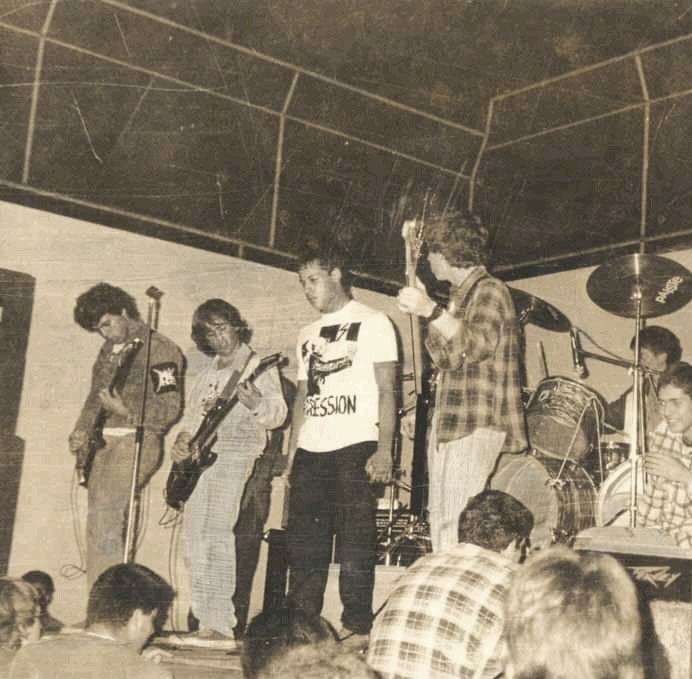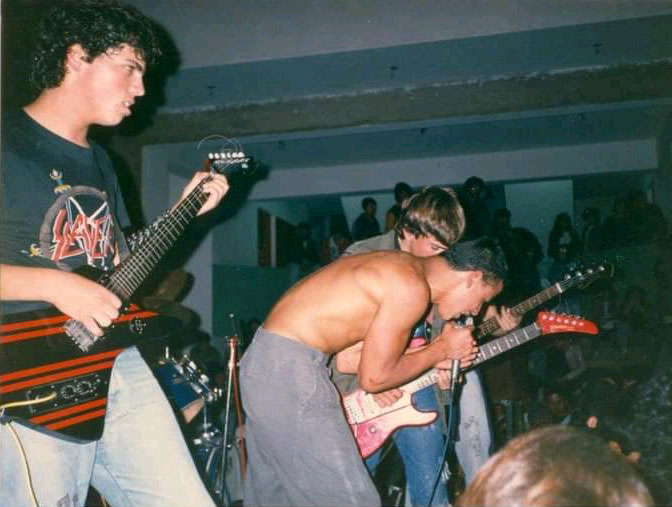 Curriculum Mortis, the premier Thrashcore band from Peru was formed in 1987 by Alejandro Ugarte on drums, Grimaldo del Solar on guitars, Mauricio Baca on vocals, Carlos Li Carrillo on bass and Rafael Morales on guitars. They were influenced by Metallica, Slayer, C.O.C. and Post Mortem and their live debut was at the Lincoln school in september with G3, Kaos General, Descontrol etc. The next one was the first "Metal Core" show in Reyes Rojos school with Descontrol, G3, Ataque Frontal, Hadez and Blasfema. In 1988 they were the only band who played at the 1st Ataque Metal in the Garcilaso University, which ended in a fight. They later played at the Jato Hardcore in Barranco with bands like Kaoz, G3, Kaos General etc.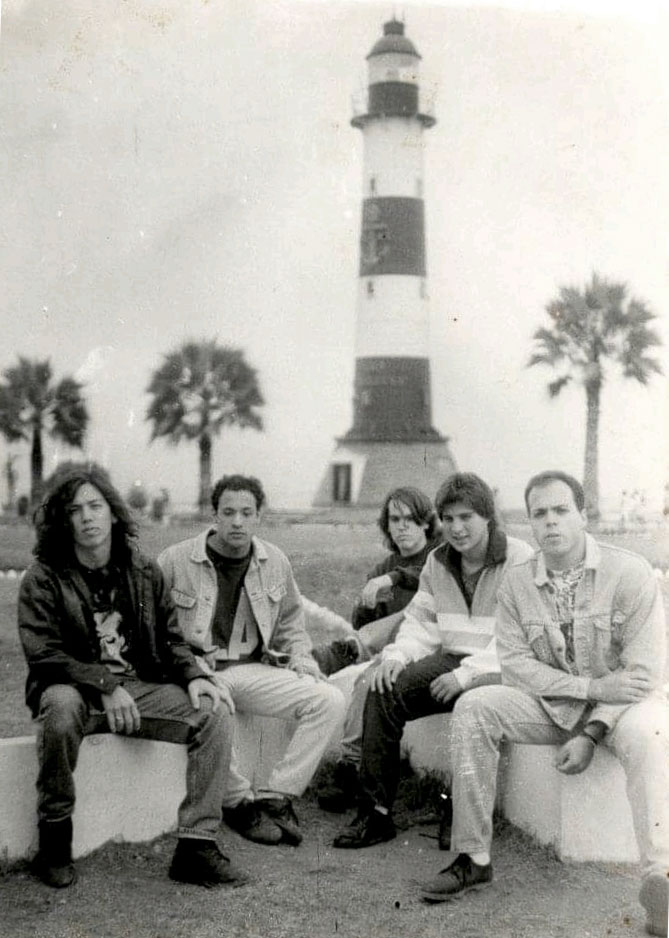 That year they recorded his first demo "Sentencia de Muerte" and played at the "Holocausto Metal" in Campo de Marte with Sepulcro, Hastur, Mortem, Insaner etc. That same year they went to Chile with G3 as guests of Massacre, making a few gigs. By 1989 they played at the Warpath (Chile) gig with Sepulcro and G3. In 1992 they returned with their second demo and played the Sadism (Chile) gig with Desarme, Mortala and Necropsya, but after that they split up.

On 2012 Rafael, Carlos, Mauricio with Pierpa de Bernardi (Masacre) on drums reunited to present the "Sentencia de Muerte" reissue on LP by Ultra Sonido Recs (US). It was later rereleased on CD by American Line (Mexico) in 2015. This year (2021) the second demo was reissued on CD as "Curriculum Mortis II" by Espiritus Inmundos (Peru) and Consigna (Chile), and we are waiting for the tape and vinyl version.