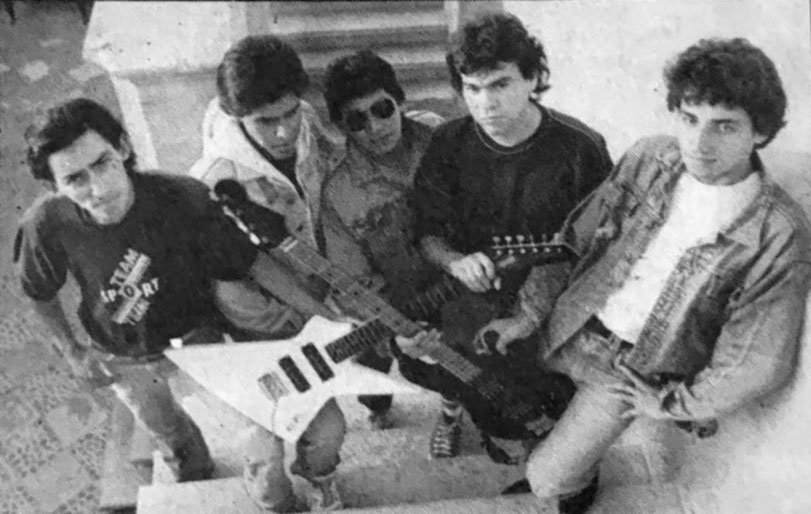 Cuarto Cerrado was one of the most wellknown Metal bands from Arequipa city. Formed in 1987 by Edwin "Kiwi" Meza on vocals, Gilmer Meza on bass, Jorge Hinojosa on drums and Oscar Navarro on guitars as a punk rock band, they participated in a rock contest until the final. They didn't win but gained experience playing with real instruments.
During this period they had songs with lyrics against the goverment, corruption and terrorism, like "Cuarto Cerrado", "Función Nocturna", "Este Lugar", "Mercaderes", "Me pica el huevo", "Demonios" and "Marginal". Cuarto Cerrado got very popular doing shows with local bands like Catedral de Humo and Radio K-Oz. In 1988 they played big festivals with bands from Lima like SOS, Feiser, Jas, Dudó, etc. Jorge Hinojosa was then replaced with Gustavo Osorio on drums. That year they played in a big festival in Arequipa called Cerro Juli with bands from Lima like Dudó and Gerardo Manuel y el Humo, and started a mini tour for others cities like Tacna, Ilo, Puno, Juliaca, Moquegua and Sicuani.
Their sound evolved to Heavy Metal influenced by Iron Maiden and Metallica, and that year they recorded a demo in Henry Callata studio (one of the tracks called "Demonios del Infierno"). In 1990 they played in the first Metal concert in Arequipa called Genocidio Metal with Feretro, Tenacer and Eliminator and in the Genocidio Metal 2. They changed drummer again with Fernando Velásquez for a short time and finally Oscar "Kuki" Chaud got the position, and they also added a second guitarrist called Gustavo Neira. During this period they composed the songs "Pelea", "Cazador", "Trombosis Cerebral", "Represión policial", "Cambios y lamentos" and "El Poder del Mal".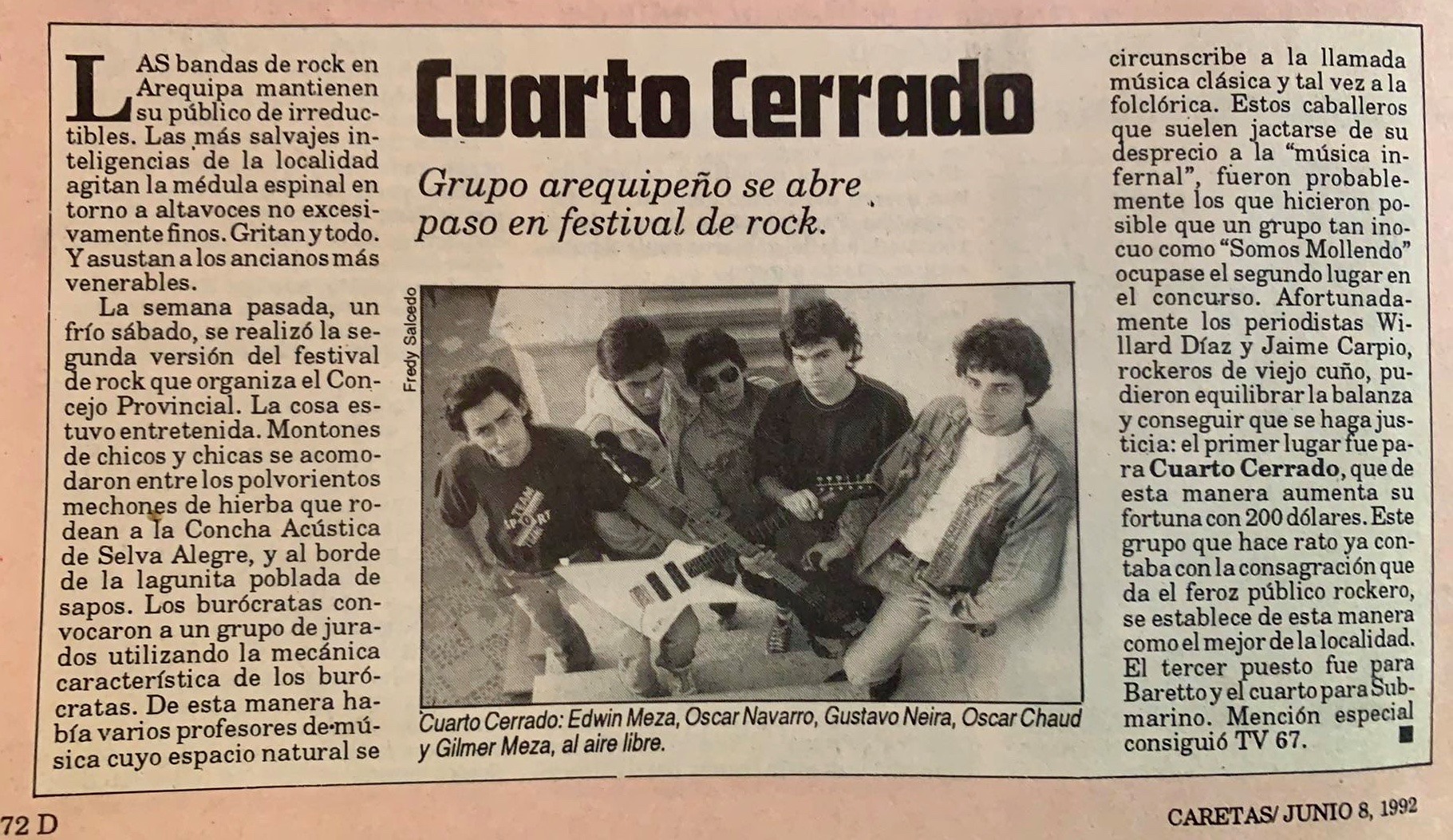 By 1992 Cuarto Cerrado participated in a Rock Contest getting the first place and a prize of 200 dollars. Also, a Radio show called "Peru Rock and Pop" made a ranking and Cuarto Cerrado won the categories of best band and best show of the year. In 1993 the band split up, but gave a reunion show in 1999, opening for Masacre from Lima with Gilmer on bass, Kuki on drums, Oscar Navarro on guitars and Chalo Carrillo on vocals. That was their final gig until now.