YOMWM parts III and IV coming soon!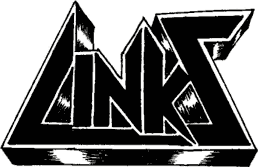 So, now that you've read every piece of writing on this site you are free to continue into Metallic cyber-infinity via the rest of these general, highly recommended links. If you have a link that you think is relevant, let me know, but please: no shameless promoting of your own band/label/site unless it is on-topic, OK? My intention is to only list the sites I found truly helpful and interesting when data-seaching for obscure 80's Metal trivia, not to make the longest big-ass linkpage on the web. If that's what you're looking for, man have I got the link for you...
International Metal-trivia hotspots:

YOMWM / bands / other

...a.k.a. Metal Archives should be familiar to all as THE #1 Metallic information data base. Need bandname for that tile? A tracklist for that demo? A cover for that album? Most of it is there. Why not join the M-A community and contribute with your own knowledge?



The Metalpage is still the best website for fans and collectors of rare Metal. Countless reviews in both German and English, a forum for Metallic issues, as well as host of the Collector's Ring, which any serious collector should join a s a p. Loads of esoteric Metalinfo here for everyone. Highly recommended!



Internet's oldest Metal Collector-site nowdays concentrates solely on rare CDs and demos. Quite uncharted territory, so while we might miss their old vinyl-antics this is still a very welcomed, new source of information.



Another old classic. A great, openminded webzine with tons of reviews and interviews of all kinds of Metal bands. The thing that makes V.O.D. one of the most essential Metal-sites on the internet is however their Classic Albums-section. Here you can give a quick listen to c:a 1000 classic and/or rare 80's Metal albums in RealAudio format.



An old home-made, one-man 'Metal Archives'? A great place to look if you need some quick info on any, not too obscure Metal band from the 80's up 'til now. Some pretty massive work behind this classic page!



All written in Japanese and very disorganized but the reviews (vinyl & CD) include some titles I've never seen anywhere else. Includes Mausoleum- and Ebony Records specials.



Shitloads of reviews of all things Thrash, w/ the emphasis on the 80's/early 90's. Need tips for your wantlist? Here's where to go.


Peter Ott's Label List
A 150+ list of label discographies, mostly covering the Black/Death/Thrash-side of Metal. Bloody impressive work from Mr Ott if you ask me.



The only (?) mag/webzine totally dedicated to women in Metal/Hard Rock! Loads of reviews/reports/bios on anything from ACID to PAT BENATAR to MANHOLE, plus a handy little Metal Maidens Encyclopedia. The Back To The Past-section includes lengthy bios on loads of classic, "womynized" 80's bands.

Killer bands w/ killer pages

YOMWM / International / other



Looks like it's been up since summer-'07 but it was only just recently that I became aware of this great fanpage of Finland's "#2". Everything you'd ever want from a fansite of such a distinguished act.



One of the NWOBHM-scenes best kept secrets. Totally incredible Epic Doom Metal from beyond the grave! A level of originality and class that would have destroyed many of the so called "classic" bands of the genre, had they only gotten out of bleedin' England.



If my interview passed you by, go directly to their homepage for more info on this legendary Venezuelan Heavy Metal band (written in Spanish). Click the "Musica"-link and download their complete discography, including the killer '81 demo (!)



Unbelievable! The Gods Have Returned!! If you call yourself a Metalhead and fan of early, obscure HEAVY Metal you need to check out these Finnish masters today!

Other Metal-related sites:
YOMWM / International / bands

Here's a great concept for a blogzine: Curt has dug out all the old material assembled for his old fanzine that never got released back in the days, and is now inviting us on a timewarp back to 1988. Rants, reviews & interviews on a wide selection of Metals, presented like time has since stood still. There must be lots more material like this hiding in the cellars of aging Metal scenesters out there so let's hope others take up on this example.



Probably the most well-written (web)zine in the Metal world. Whatever your Metal pleasures be, ISTEN is essential reading. Always thought-provoking, liberatingly cynical and very very funny.