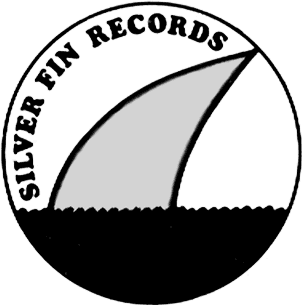 ...or The Rarest Metal Label evah'! as it is also known. The proverbial "Man Behind The Curtain" here was a certain Tony "The Shark" LaBarbera, manager of Shark Entertainment/Shark Studios, which managed and booked gigs for many Chicago Metal/Hard Rock hopefuls back in the days. The word was that if you played in a Metal/Hard Rock band in Chicago in the mid-80's and wanted gigs, LaBarbera was one of the essential names you'd wanna keep in your to phone directory (for better or worse - I'll refrain from passing on vicious rumours..)

Obviously there had to be a record label connected to this "conglomerate". This label was Silver Fin Records.

The exact reason why the releases of the label are so rare today are the usual: The editions of the albums were kept short in order for Mr. LaBarbera to cut corners (500 tops, according to rumours), proper distribution wasn't even on the menue, and the ever-so-familiar-and-legendary PARADOXX mlp could more or less be considered "unreleased", since the band scrapped all but circus 50 copies because of a layout fuck-up. Combined with a fairly consistent Metalmusical quality, this is basically what have rendered their six (6) sole vinyl releases their legendary status in collector circles today.

Still, if you think those vinyls are a bitch to find, don't even dream about tracking down the 20+ CD and tape-releases that followed. They might not be as pricey as the vinyls, should you ever come across them, but the editions are most likely miniscule and the info barely nonexistant. While plenty of them might be off-topic aor/classic rock/doG-knows-what sorts of crap, I'd still like to have those embarrassing holes in the discog below filled, so don't hesitate to get in contact if you're in-the-know...
Cover
Cat#
Artist
Title
Format
Year
Comment
SF 1515
V/A
Chicago Class Of '85
LP
1985
More info here.
SF 1516
Paradoxx
Plan Of Attack
MLP
1985
SF 1517
V/A
Chicago Metal Works - Battalion #1
LP
1986
More info here.
SF 1518
V/A
Chicago Metal Works - Battalion #2
LP
1986
More info here.
SF 1519
Hammeron
Nothin' To Do But Rock
LP
1986
SF 1520
V/A
Chicago's Class Of '87
LP
1987
Most bands are in the aor/commercial/melodic HR-vein, i.e. semi-ontopic.

More info here.


SF 1521-1524
?
?
?
198?
SF 1525
V/A
Metal Works - Volume 5
CD
198?
More info here.
SF 1526-1549
?
?
?
19??
SF 1550
V/A
Chicago Metal Works vol. 6
CD
1990
More info here.
SF 1551
V/A
Chicago Metal Works 7
CD
1991
More info here.
Compiled by DaN Edman. Additional info by Peter Daub, Keir Howell and Mark Davis.