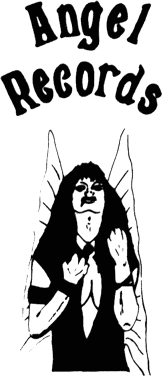 Norwegian micro-label, possibly connected to the band Black Angels (yet unconfirmed) with several quality-releases to brag about. All releases are rare, but most are still findable if you know where to look.
Cover
Cat#
Artist
Title
Format
Year
Comment
ANGELS 0001
Black Angels
Destroy/Wild'n Hot
7"
1984
ANGEL 0002
Black Angels
On The Run
MLP
1986
ANGEL 0003
Muscle
Get It On!
12"
1986
ARMC 0004
Teen Cats
Back To The 50's With Rockabilly
MC
1986
Not Metal, obviously. Re-released on LP in 1987 by Rockhouse Records as "Teddy Bop".
ANGEL 0005
Neon Night
s/t
LP
1987
ANGEL 0006
V/A
Norway Rocks
LP
1988
Review

Featuring:
Anesthesia, Manitou, Shellshock, Get Lost and Thunderdome.
Compiled by DaN Edman and Knut Notun. Additional info by Niclas Johansson.