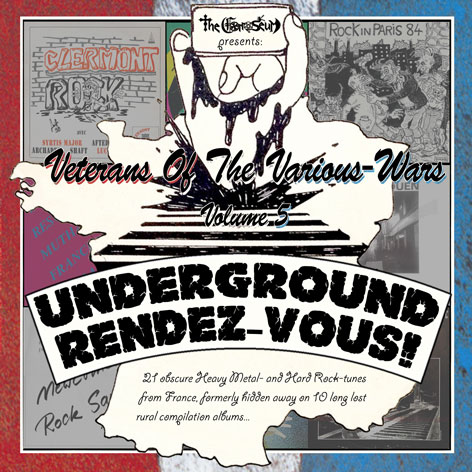 Viva la French!

The Corroseum wrote:It's time once again for a deep dive into the underest, grounderest, obscurerest of Steels & Rocks, namely that which we've mined from the homegrown, local/d.i.y. compilation albums-fad of the 80's. The focus of this 5th edition has been the much collectable country of France, land of... French Metal!
As usual there's hardly been any cherry-picking at all - if it's heavy enough for The Corroseum and not absolutely aids-inducingly awful, we'll take it - we're here to Document & Preserve as much as to Inspire. That being said, we do hope you'll enjoy the odd track or three...

/DaN
...and if you're wondering what happened with the tunes from Top Ardennes 2: I had 3-4 tracks too many to fit the 80 min limit, so instead of excluding the mediocre I ofcourse scrapped the least obscure (because Corroseum).