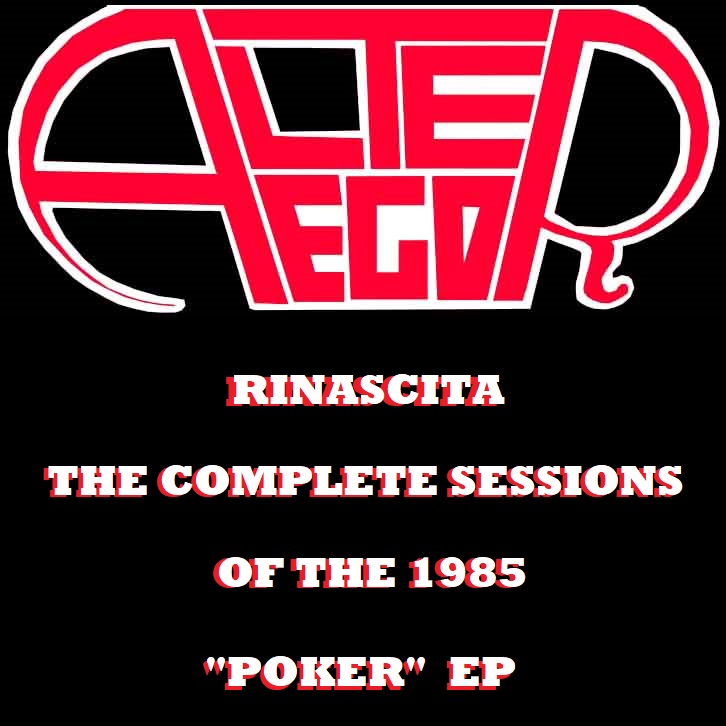 Band: Alter Ego
Country: Italy (Roma)
Genre: Heavy Metal
Release: Master tape for the mini LP "Rinascita"
Year: 1985
Bitrate: mp3 - 320 kbps
Exclusive content for logged in users.
Line up:
Marco "Aquila" Nocente - lead vocals
Max Smeraldi - guitar
Ugo Rossi - bass
Costantino Orlandi - drums
Info:
Got the files from the singer Marco "Aquila" Nocente", thank you!!!
These are/were all the songs that originally were recorded for a
mini LP whose title should have been "Rinascita" (Rebirth) but because
of lack of money only four were then included in the Poker 7" EP...
the other three never circulated...enjoy them!!!
Tracklist:
1 - Faida Finimondo
2 - Rinascita (instrumental - unreleased)
3 - Vecchio Eroe
4 - Fiera Fine (unreleased)
5 - Corri Più Che Puoi
6 - Corpi Di Donna (unreleased)
7 - Rock On