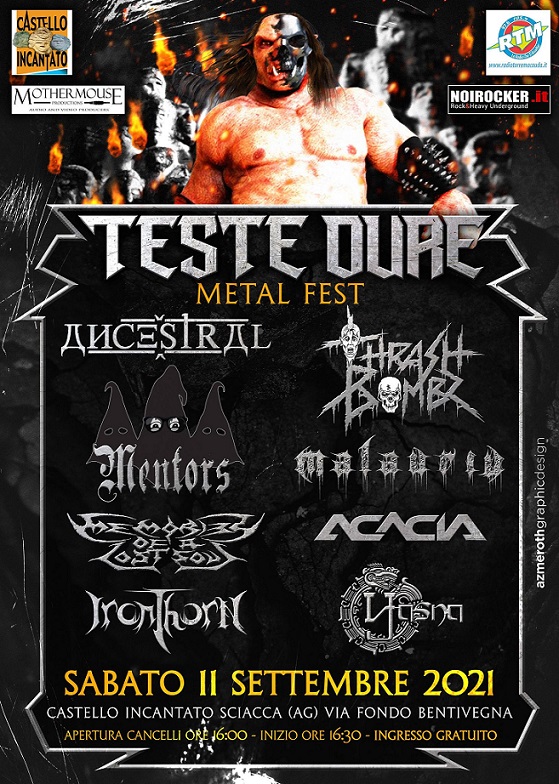 I' m organizing the second edition of the Teste Dure Metal Fest ...just in case you need some metal after the fucking virus...
All italian bands except The Mentors from U.S.A.
Yasna - groove/prog metal
Ironthorn - heavy metal
Acacia - prog metal
Memories Of a Lost Soul - melodic death metal
Malauriu - black metal
The Mentors - politically and sexually incorrect metal

Thrash Bombz - thrash metal
Ancestral - Power metal
Saturday 11 September c/o Il Castello Incantato - Sciacca (Sicily,Italy)
Free admittance!!!
Palermo and Trapani airports are connected with Sciacca by bus/shuttle.
From Trapani (94 km) three runs a day - ticket 10€uro
https://www.rome2rio.com/it/s/Sciacca/A ... i%20giorno
.
From Palermo airport bus to Palermo railway station (ticket 5,90 euro) and then from railway station bus to Sciacca (ticket 7 €euro)
https://www.rome2rio.com/it/map/Palermo ... icilia/s/0