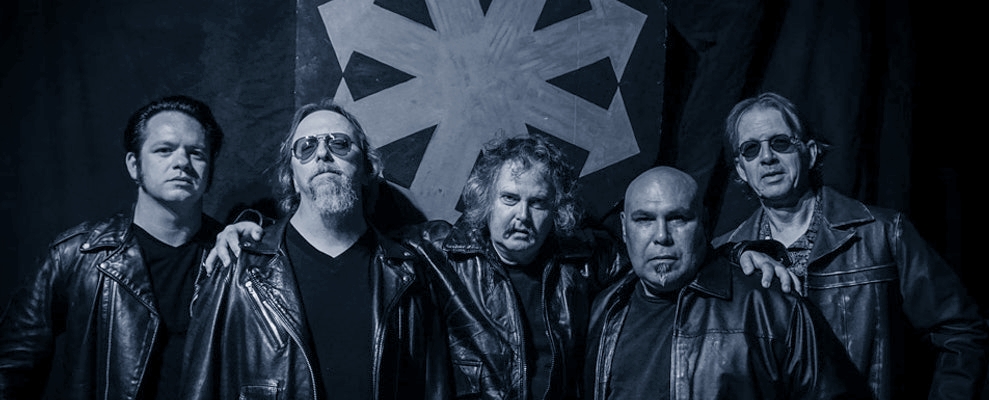 "We have a live album coming out on Metal Blade Records.
It was recorded at Keep It True, Up The Hammers and at Hammer Of Doom.
It'll be out late 2018"
Robert Garven
And yes, Michael Whelan
is
doing the artwork!
Further details in this interview conducted with Garven & Tim Baker by Rock Hard Megazine:
Be (fore)warned though, Tim Baker's normal speaking voice may come as something of a shock if you've never heard it before.
I'd apparently imagined that because of his singing style he'd sound something like Bobcat Goldthwaite in the Police Academy movies, but in reality Deputy Dawg is a closer comparison.