Here's a really old idea that I've finally come about to realize - a little interactive world map (well, only Europe so far..) with links to national Metal trivia-sites. I've been having trouble figuring out exactly how fancy to make this but finally came up with a quite simple and intuitive design that doesn't look complete arse. Sure beats a boring A-Z list anyways..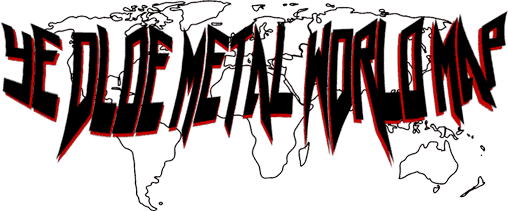 Now for the important part: I need help to fill in the white spots on the map + I welcome any and all tips on sites that you feel belong there ..or if you feel your country is poorly represented, why not start your own site?
This project also got me to finally set up jnfernal's old
Albanian Metal special
on the site. I just noticed some text bugs in there, but I won't be able to fix them til tomorrow, sorry...