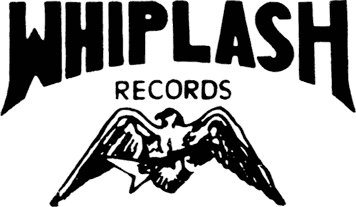 Another quality Brazilian Thrash label. Like all their signings they hailed from the north-east part of the country. In 1993 label founder Luziano Augusto Da Silva passed away, putting a tragic end to their activities and also left their back catalogue without proper distribution. This in turn has made the majority of their releases some of the rarest vinyls from Brazil.
Cover
Cat#
Artist
Title
Format
Year
Comment
WR001
V/A
Whiplash Attack Vol. 1
LP
1990
More info here.
WR-002
Insanity
Cryogenization
7"
1991
WR003
Shock
Heavy Metal We Salute You
LP
1991
WR/004
Nephastus
Tortuous Ways
LP
1991
WR005
Overthrash
Reality In Black
7"
1991
WR-006
Megahertz
Rehearsal Tapes
7" EP
1991
WR007
Mordeth
Dimension Of Death
7" EP
1992
WR-008
(WR 011?)
Gladiator
Dreadful Dreams
LP
1992
The label says WR 008, the spine WR 011.
WR009
?
?
LP
199?
WR010
Morfeus
Disbelieved World
LP
1993
Compiled by DaN Edman and Rob Preston.