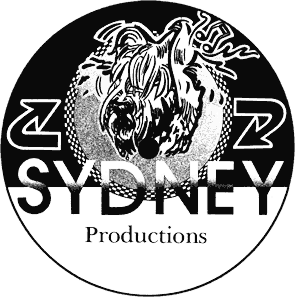 A quite mysterious french label that picked up plenty of rejects from Devil's Records. Mysterious because I've found no information whatsoever about those missing numbers. It could be that some other sublabel to Musidisc used the same serial index for its releases (most likely non-Metal) but that's just me guessing.

Anyways, Sydney churned out some really great material and all LPs and CDs are very rare, though some are easier to find than others.
Cover
Cat#
Artist
Title
Format
Year
Comment
11025
Killers
Danger De Vie
LP
1986
11027
ADX
La Terreur
LP
1986
11029
Dum Dum Bullet
s/t
LP
1986
Review
11033
Steel Angel
Kiss Of Steel
LP
1986
11036
Titan
s/t
LP
1986
11037
High Power
Les Violons De Satan
LP
1986
11052
ADX
Supermatie
LP/CD
1987
CD includes the "La Terreur" album.
191101
ADX
Execution Publiqué
LP/CD
1988
191111
Titan
Popeye Le Road
LP/CD
1988
191761
Killers
Résistances
LP/CD
1989
196922
Killers
Cités Interdites
CD
1991
Reissued on vinyl by Dies Irae and Brennus in 2007 (500 copies)
Compiled by DaN Edman. Additional info by Nicolas Blanquet and Rob Preston.