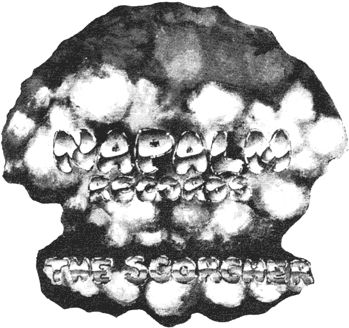 Small-time US label that might or might not have been the continuation of Pentagram Records, seeing as they shared artists like Pentagram and Phantom Lord (that Joe Hasselvander/Jack Starr-connection again) and also had the same distributor - Dutch East India Trading. Not to be confused with the later, German Death/Black/Goth/Crap label with the same name.
Cover
Cat#
Artist
Title
Format
Year
Comment
FLAME 001
The Beast
...Has Arrived
LP
1985
FLAME 002
Phantom Lord
Evil Never Sleeps
LP
1986
FLAME 003
Guitar Pete's Axe Attack
Nitemare
LP
1986
FLAME 004
Jack Starr's Burning Starr
No Turning Back
LP
1986
FLAME 005
Jack Starr's Burning Starr
Fire And Rain
12"
1986
Promo. Generic black die-cut sleeve.
FLAME 006
Pentagram
Day Of Reckoning
LP
1987
Compiled by DaN Edman. Additions by Thomas Bieri.