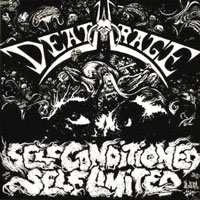 MET 102
Deathrage
Self Conditioned, Self Limited
LP/CD
1988
CD-edition released in 1990.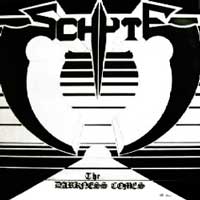 MET 103
Schyte
The Darkness Comes
LP
1988
False alarm! This should be awesome with the b/w sleeve, neat logo, olde english title font and of course being from Italy, but it isn't. Metal Forces made the Schyte/shite-joke already back in '88 and I wouldn't go that far, but just state it's funny-bad, demo-level Speed/HM that wants to be Dark & Evil but comes off as a joke-band. Not nearly as funny and interesting as UK's
Deliverance
despite a few embryos of good song ideas.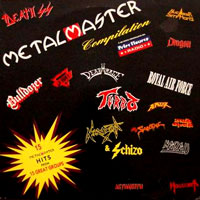 MET 125
V/A
Metalmaster Compilation
LP/
Pic-LP
1990
Featuring:
Death SS, Bulldozer, Sabotage, Deathrage, Turbo, Astharoth, Necrodeath & Schizo, Nuclear Simphony, Royal Air Force, Strana Officina, Drama, Nadu, Hocculta, Dragon and Alastor.