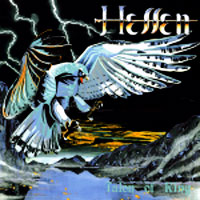 22MR.LP.001
Hellen
Talon Of King
MLP
1986
...or maybe it's just my lack of appreciation for this sort of softy, ultra-Japanese, keyboard-drenched Purple/Rainbow/Scandinavian-Metal stuffs talking.

2nd pressing. No flexi this time and a slightly smaller logo on the front cover.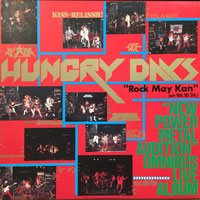 28AL-3001
V/A
Hungry Days
LP
1987
On Mandrake Root sub-label Astral Lady.

Featuring:

Excuriver, Kiss-Relissh, Girl Tique, Zealous, Virgin Killer, D'erlanger, Armenian Dance, Ace, Genocide and Alkaloid.