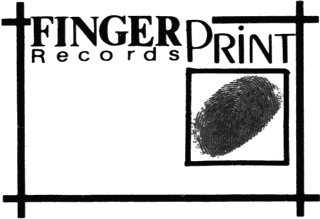 Swedish label responsible for some of the most classic Metal albums of the country, as well as a few license pressings, most of them non-Metal releases.

LPs start right below - MLPs & Maxis start here - none of the label's 7" releases were Metal so I haven't bothered with listing them.
Cover
Cat#
Artist
Title
Format
Year
Comment
FING LP 101
Axewitch
The Lord Of Flies
LP
1983
FING LP 002
Jess Cox
Third Step
LP
1983
Not Metal. Blues Rock.

Licensed from Neat Records.
FING LP 003
The Barracudas
Endeavour To Persevere
LP
1984
Not Metal. Punk/Garage Rock.

Licensed from Closer Records.
FING LP 004
Wizz
Crazy Games
LP
1984
FING LP 005
Santers
Guitar Alley
LP
1984
Licensed from Passport Records.
FING LP 006
Gotham City
The Unknown
LP
1984
FING LP 007
The Inmates
True Live Stories
LP
1984
Not Metal. Garage Rock.

Licensed from Lolita Records.
FING LP 008
Mercy
s/t
LP
1984
FING LP 009
Lyres
On Fyre
LP
1984
Not Metal. Garage Rock.

Licensed from Ace Of Hearts Records.
FING LP 010
V/A
The Great Metal Attack
LP
1984
featuring:
Torch, Axewitch, Strike, Nemesis, Mercy, Wizz, Gotham City and Mindless Sinner.
FING LP 011
Axewitch
Visions Of The Past
LP
1984
FING LP 012
Axewitch
Hooked On High Heels
LP
1985
FING LP 013
Mercy
Witchburner
LP
1985
FING LP 014
Mindless Sinner
Turn On The Power
LP
1986
MLPs & EPs
ING MLP 001
Pretty Maids
s/t
MLP
1983
Also released on PAR, Bullet, and CBS records.
FING MLP 002
Mindless Sinner
Master Of Evil
MLP
1983
FING MLP 003
Nemesis
The Day Of Retribution
MLP
1984
Pre-CANDLEMASS
FING M 404
Axewitch
3-track Maxi
12" EP
1984
The 3 first releases in the label's "FING M" maxi-single series were disco releases and thus excluded.
Compiled by Andrew (Moscow) and DaN Edman. Additions by Rob Preston.