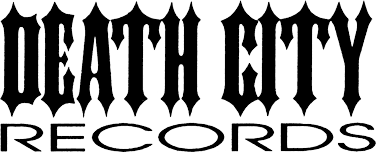 Neither the first, best or most important of the old Russian record labels, but probably the only one which was ALL about Metal and nothing else. A few decent releases trumps the fact that they licensed a handful of crapfests and were a bit behind their time, so they definitely deserves the Corroseum-treatment (gargantuans like Melodia and Russian Disc would hardly fit the bill and contrary to common belief, neither would SNC or Moroz since their off-topic stuff came by the tankloads).

I'm afraid I can't supply any specific info about the label itself, other than the fact that they were the Metal-imprint of PolyGram Russia. In other words, not the zuper-kult, private DIY-label you'd want them to be.
Cover
Cat#
Artist
Title
Format
Year
Comment
DC1-2
Cannibal Corpse
Tomb Of The Mutilated
LP
1993
Licensed from Metal Blade Records (1992).
DCR 002
Valkyria
s/t
LP
1993
Printable insert scan
DCR 003
Unleashed
Shadows In The Deep
LP
1994
Licensed from Century Media (1992).
DCR 004
Mortifer
Euthanasia
LP
1994
DCR 005
Legion
Knights Of Cross
LP
1994
DCR 006
Tiamat
Clouds
LP
1994
Licensed from Century Media (1992).
DCR 007
Master
Maniac Party
LP
1994
DCR 8?
?
?
LP
1994
DCR 9
Paradise Lost
Icon
LP
1994
Licensed from Music For Nations (1993).
Compiled by DaN Edman.