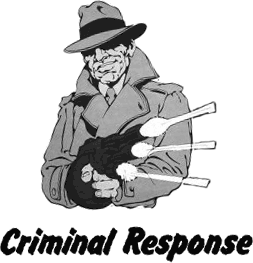 Ebony Records sublabel. Nothing "sub" about them otherwise (3 Swedish signings - yay!). This should be all of them.
Cover
Cat#
Artist
Title
Format
Year
Comment
CDP1
Keen Hue
Ogre King
LP
1985
CDP2
Cobra
Warriors Of The Dead
LP
1985
CDP3
Sadwings
Lonely Hero
LP
1985
My fave release of the label and the opener "Love In Third Degree" stand out as one of the finest and most underrated 'Scanda-Metal'-tunes recorded. Needs to be on more want-lists, even if It sort of levels out towards the end.
CDP 4
Blackmayne
s/t
LP
1985
Not an unbeatable classic or anything, but a completely straight-down-the-middle NWOBHM archetype and a likeable one at that. In true Ebony-form all songs do tend to blend together a bit though. They should've taken the 200-ltd-copies, private-pressing route instead - would've made made them more Kült and less Forgotten.
CDP 5
Saigon
One Must Die
LP
1985
Less original than that 'pigriffin' with dragon-tentacles to the right, but it's quality Steel for sure. Not until the last handful of songs do you get to the really good stuff though and this took a couple of return-spins for me to fully appreciate.
Compiled by DaN Edman.