One of the greatest dilemma of human existence as we know it is of course the one with The Missing Insert. Numerous threads on this forum testifies to this. So, in my quest to always expand and grow The Corroseum webpage I've pondered on this new, less trivia-nerdy and more practical feature: A huge database of hi-res scans of inserts and innersleeves - primarily from albums that commonly misses them.
Great idea, huh?
Well, I can see a few arguments against it, but I'd like to counter-argue them 'live' rather than rant, so let let me know what you think.
Edit - It' has begun.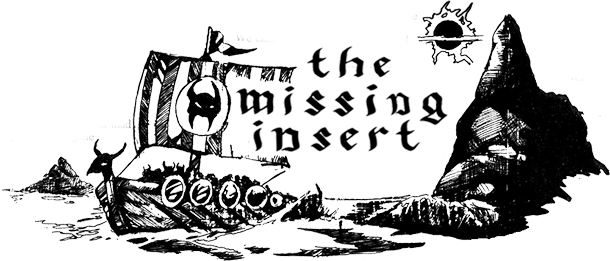 IMPORTANT:
If you wish to contribute, the format when scanning should be 300dpi, full-color, maximum quality jpg's or uncompressed images (.tif, .bmp etc...) and
no
cut edges.
The request-list:
BLACK TASK - s/t MLP (black and red version - they include different inserts!)
HAMMERHAWK - Breaks Loose MLP
THE HAND OF DOOM - Poisonoise LP
HELL - Save Us.. 7" (the very elusive Folder-edition!)
SHOCKSPLIT - Under Wraps MLP
VALOR - Fight For Your Life LP
Vengeance "Way Past Go/Driving Force" 7"
V/A - The Lost Tapes Of Cogumelo LP