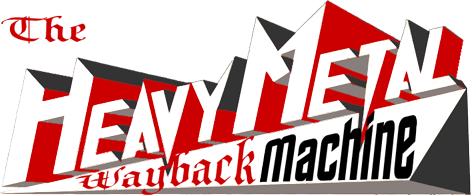 A plague is running rampant in the tubes of the cyberweb. Olde Heavy Metal trivia-sites have been disappearing left and right this last decade, leaving fans, Metal-buffs and collectors confused and bereaved. As always, good ol' Corroseum steps in to save the day...
While the original Wayback Machine hosted by archive.org can be of invaluable assistance when digging up old sites, it has its drawbacks. Files and often entire sites are missing, navigation can be difficult and there's pretty much zero searchability (...and also, Praise Hail Redundancy, right?). Since The Corroseum's main goal is and has always been to document and preserve the history of Olde Obscure Heavy Metal, the birth of The Heavy Metal Wayback Machine came pretty much by automation. The concept should need little explaination: With the permission of the original creators I will host local copies of old Heavy Metal trivia-sites. They will be preserved in as close to their original form as possible.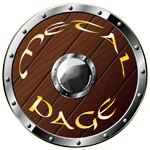 Does this site really need and introduction? OK, for the occational clueless noob: The Metalpage was the oldest, largest and probably best website dedicated to olde Heavy Metal and HM collecting. It was created by Stefan Wille in 1999, with the support of Roman Greindl (Forgotten Steel mailorder) and Stefan Riermaier (Karthago Records), plus dozens of other contributors. Its massive review-archive has been an irreplaceable resource of information to fans and collectors of rare Steel through the years, and the Collector's Ring was the place to turn to if you wanted to get in contact with other other Metal traders and collectors worldwide. It also featured dozens of interviews and specials on old obscure and collectable Metal bands. In the late summer of 2018 www.metalpage.de went offline due to time-restraints and difficulties with keeping up with the new EU data protection laws, though the site stopped being updated a few years prior to this.
Some notes on this archived copy of the site:
- The Collector's Ring has NOT been archived, mainly because we're not sure if it complies with the GDPR-bullshit mentioned above, but also because it featured hundreds of plain-text email addresses and (probably outdated) personal information. It's still available for browsing at archive.org (link supplied in the achived index-page).
- The search-function of the reviews is currently offline for technical reasons, but it's still easily browseable through the regular Country-index. (Note that
most pre-2000 reviews has also been added to The Corroseum's review index, fully searchable)
- Easter egg.
A mirror/copy of my very first attempt at a Metal-oriented site, DaN'sUndergroundMetalSiteThing. Under the banner "Old-school html" I started making a very rudimentary trading/review-site that actually stayed online for almost a decade, but stopped being updated long before that. It's chock-full of errors, inconsistencies and embarrasments, but I've left it completely unedited for archeologic/scientific reasons.
Somewhere inside are a few links to this other SEVERELY off-topic music site I worked on for months but which for some reason never got launched. It's an even bigger mess of unfinished reviews and musical flummery, but I'm quite pleased with some of the writing so I thought it would be fun to upload it as well.